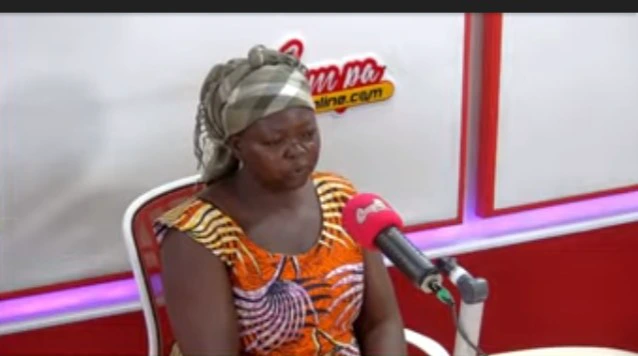 Ama Amankwa from Ahwia-Nkwanta shares how a mentally challenged man entered their room at midnight. The woman explained that she is staying in the same room with her husband and kids, three weeks ago, a mentally challenged man entered their room at midnight. Her husband tried to fight him but the madman got hold of her husband's private part and dragged him out of the room and made attempts to lock her and the children in the up room.
Her husband then forced himself back into the room and fought with the madman again. She too shouted for help and their neighbours came to their rescue. The woman said she and her husband ran after the mentally challenged man to check where he came from. They met a woman who pleaded with them to have mercy on the madman, that woman also told them that the mentally challenged man is her son.
The next day, that woman announced at their information centre that her son got missing but he has been injured by a couple in the town. Ama claims the woman got them arrested for injuring her son. They were asked to pay an amount of GHC2,000 before her husband will be released from police custody. The woman again said they too don't have any money to pay for such an amount of money.
According to the mentally challenged man's mother, her son got injured and it affected his mind 8 years ago but he became mentally stable after he recovered, he is married and has given birth too. The mother revealed that her son got missing weeks ago, they searched for him on several occasions but didn't find him.
One night, they heard her son screaming at Amankwa's vicinity, he was injured by another man called Awokye after her son tried to hold him. The woman continued that her son ran into Amankwa's house to hide but they too beat him with sticks. They rescued him and rushed him to the hospital, she was given a police form and she got them arrested but they don't want to pay for her son's hospital bills.