Popular journalist and host of "Egyasogyaso" show on Okay FM, Afia Pokuaa has sent some messages to the NPP following an act done by some members of the party.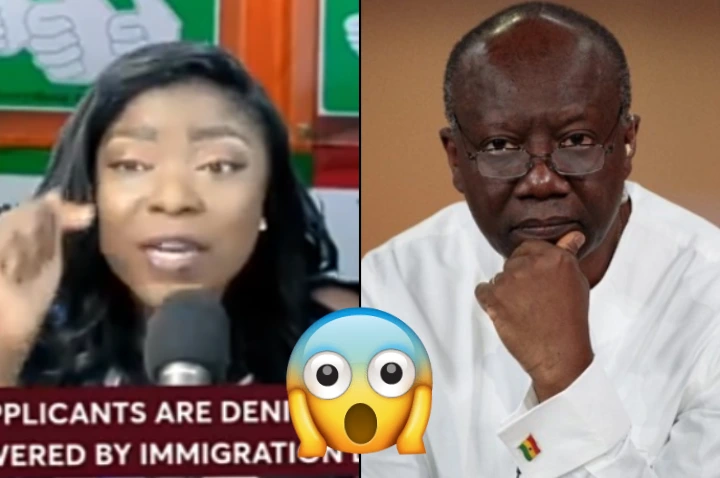 Speaking on Okay FM this afternoon, Afia Pokuaa revealed that the party has the men to replace "failed" ministers including Ken Ofori Atta but the president has failed to do that.
According to her, the party intentionally sponsored a campaign in some constituencies in order to remove some incumbent MPs from parliament. She added that the party needs to bring people like Mark Assibey Yeboah to head the Finance Ministry because he has the experience. She added that Assibey Yeboah was taken out of Parliament by his own people through party sponsoring.
"Sack Ken Ofori Atta. Bring back Assibey Yeboah. He worked hard for the party but you intentional sponsored a campaign to remove him from Parliament. Akoto Osei has also being undermined and for that matter, he has also resigned"
She also revealed that Addo Kuffour has something to prove in Ghana that he was the Defense Minister but Ken Ofori Atta has nothing to show.
"Compare Ken Ofori Atta to Addo Kuffour. Addo Kuffour delivered in the defense ministry under President Kuffour. Everything shows that Addo Kuffour was excellent. What about you Ken Ofori Atta" she stated
She is therefore calling on President Akufo Addo to sack Ken Ofori Atta as soon as possible. She believes that the NPP may find it difficult to even get 10% votes in the 2024 elections if Ken Ofori Atta is not sacked.
Click here to watch the video.