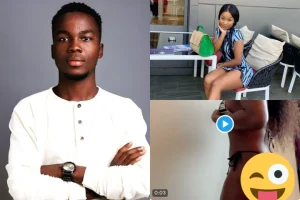 The Internet has been on fire after Efia Odo released a short wild video of herself on social media. In that particular video, the social media celebrity was seen in a very hot bikini. She showed her back to the camera and captioned her post " Might just get an only fans".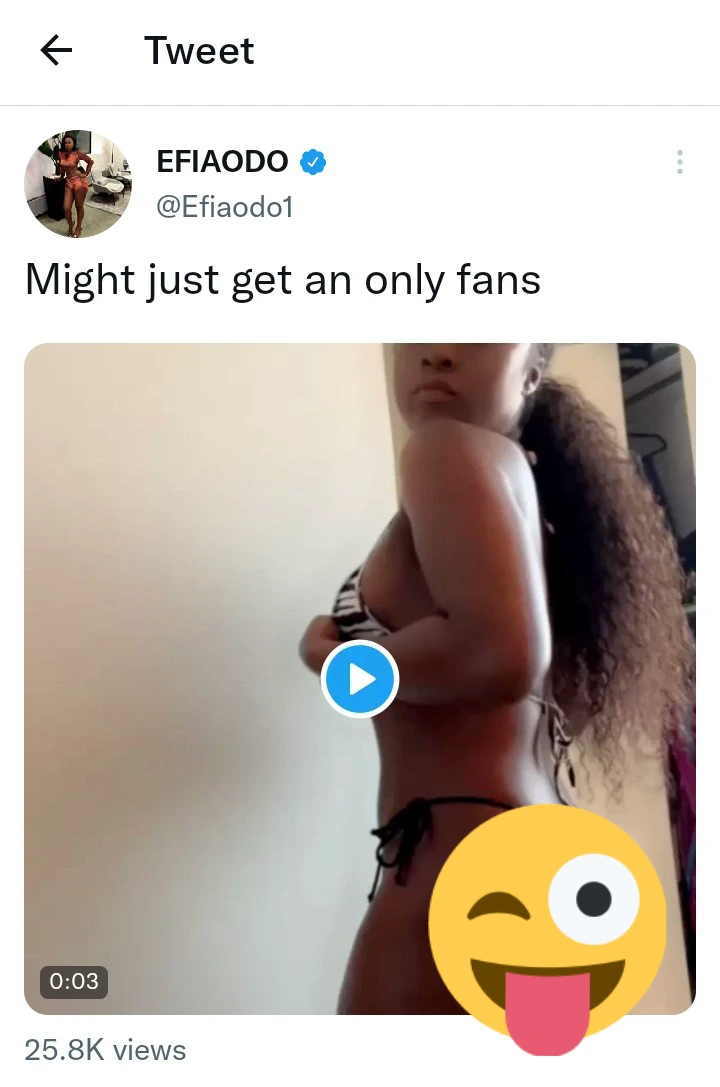 Due to platform policies, video cannot be shared.
The video has garnered tens of thousands of views and lots of comments. The popular Ghanaian Critic and Blogger, Albert Nat Hyde who is popularly known as Bongo Ideas, has also passed his comment about Efia Odo's latest post. His comment got the attention of many netizens due to his fame for social media criticisms.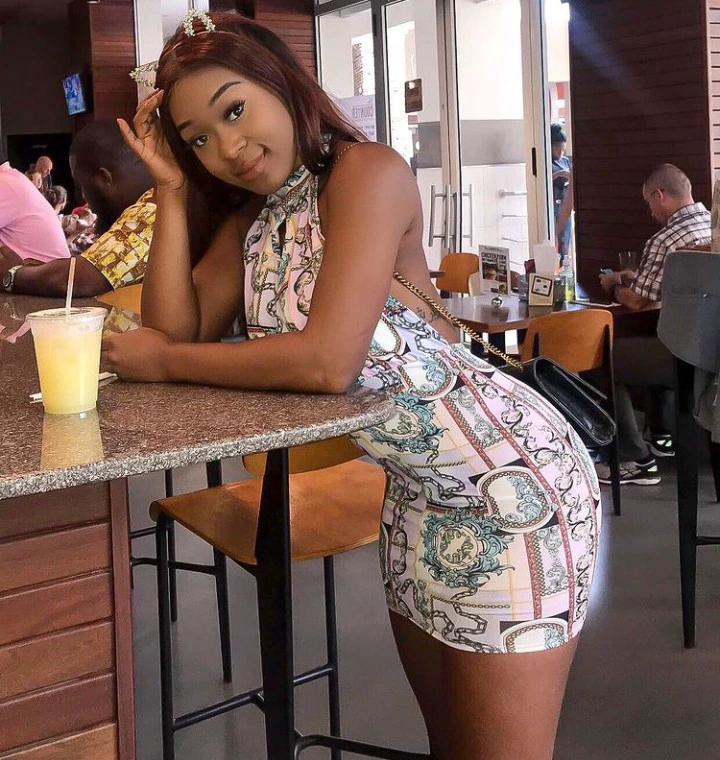 The Ghanaian Critic and Blogger wrote on his Twitter page saying "Unlike her face, Efia Odo's bum looks so stale and unattractive. We need sanity, she shouldn't ever post that rough pound of flesh again."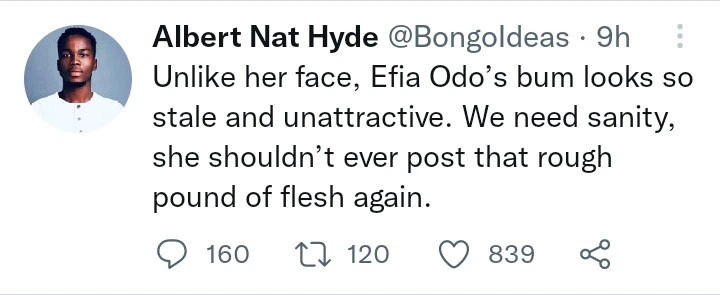 Many netizens however seem to agree with Bongo Ideas' post while others claim he should mind his own business.