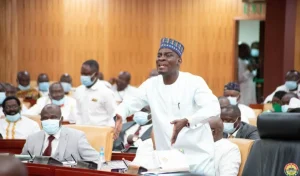 The main opposition party has once again taken the ruling government to the Supreme Court. Since the 2020 elections there has been a series of court cases between the 2 biggest political parties in Ghana. The latest is the decision of the National Democratic Congress to sue the Attorney General and Minister of Justice. The 3 NDC MPs leading the charge are Haruna Iddrisu, Okudzeto Ablakwa and Mahama Ayariga. This issues have done with the infamous electronic levy.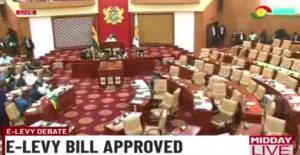 The NDC MPs argue that the house of Parliament engaged in an illegality when they approved the E-levy without the presence of half of the members of Parliament. Last Tuesday, the Minority side of the house walked out with the demand that they cannot give their signature to the approval of the levy. Well, they have filed a case at the Supreme Court to determine the case.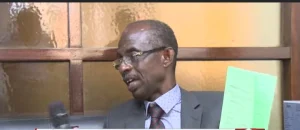 In an interview with Joy News, Asiedu Nketia, the NDC General Secretary noted that the Clerk of Parliament connived with the Majority to change the number of people present in the chamber. According to the votes and proceedings of Tuesday, there were 266 members in the house by the time the vote was done. This Asiedu Nketia denies. He also mentions that 7 NDC MPs were marked absent though they were present. He noted that apart from James Quayson, the outed MP for Assin North, all other NDC MPs were absent.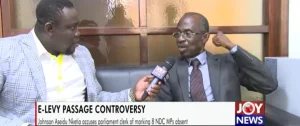 Asiedu Nketia asserts that he has spoken to the marked absent MPs and they all claim they were there. He noted that there are video evidences too to support the case so Ghanaians should relax and wait for the verdict because the NDC have evidence.