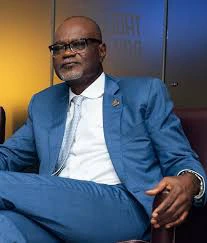 The Former Ambassador of Ghana, an advisor of the president, and a seasoned businessman, Dr. Kofi Amoah, popularly known as Citizen Kofi, have said that he has pain in his heart for the unnecessary suffering the majority of Ghanaians are going through due to years of bad and unfocused leadership.
According to Citizen Kofi, non of the advice he gave during his tenure was taken by the president.
According to him, he cautioned the president, Nana Addo both verbally and in writing against the excessive borrowing he was doing but all his advice fell on death ears.
He also warn that Ghana may not be able to pay the huge sums being borrowed but as usual, Nana Addo did not listen and this has brought us where we are today.
He stated that " I cautioned… against huge borrowing in billions and warned that they (NPP) may not be able to service these and caused a throwback for the country but the president did not listen" and Dr. Kofi Amoah says here we are now, "witnessing the unfortunate and embarrassing turnaround to the IMF and the hardships to ensue that will affect every citizen."
Dr. Kofi Amoah says he is in agreement with the call on the president to replace the Finance Minister, Ken Ofori-Attah, and thinks it is an important subject that must be treated with urgency by the president so that "Ghana can have a new approach that can help the nation to truly reform rather than a bandage, face-saving reform that will prop up the country re-occurrence of financial breakdown and IMF re-visit in an economic turndown."
To him, Ghana has a lot of resources to work with than most countries, but bad leadership is what is killing us.