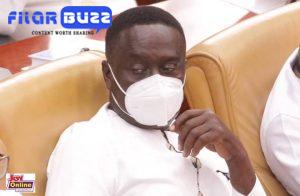 Yesterday's Supreme Court ruling on Assin North's MP is still trending. Many have criticized the Supreme Court's decision to enforce a decision already made by a Cape Coast High court. Political pundits like Prof Asare Azaar has argued that the Supreme Court is gradually making a name for itself as a tool in the hands of the Executive. In a 5-2 ruling yesterday, the Supreme Court axed James Gyakye Quayson from performing his duties as MP.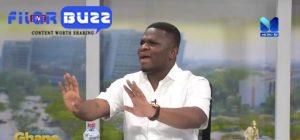 \
In responding to the ruling on Good Morning Ghana today, Thursday, April 14, 2022, Sammy Gyamfi said the decision of the court was wrong and that this verdict supports assertions that the Judiciary is being manipulated. Sammy Gyamfi didn't hold on to his words as he alleged that Justice Kulendi, the writer of the final verdict is a protégé of President Akufo-Addo and so keeps doing the bidding of the president. Sammy questioned the verdict and insisted that he is equally amazed at the judges.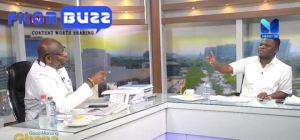 Randy Abbey sought to hold Sammy back from mentioning the name of Justice Kulendi. Randy was of the view that Sammy could make his point without attacking personalities. He motioned to Sammy to desist from mentioning the judge's name on the programme. Sammy however noted that he was only explaining the verdict and this means mentioning all the justices involved. He reiterated that Justice Kulendi and his team have done great injustice to Ghanaians by denying the people of Assin North of their MP.