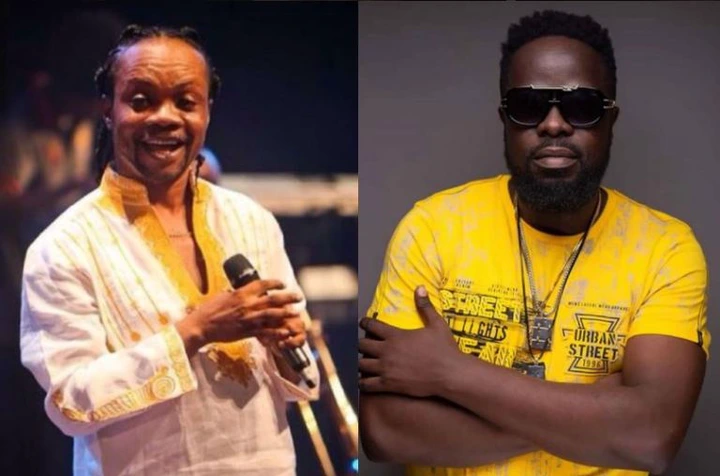 Charles Kwadwo Fosu, better known in the entertainment world as Daddy Lumba, appears to have had problems with practically everyone he has worked with, including his protege Ofori Amponsah.
It's safe to say that Daddy Lumba is one of Ghana's favorite musicians, but he's also been accused of being a cheat by other musicians and industry players throughout his career.
In addition, Samuel Ofori Amponsah, whom Daddy Lumba met when he was 18, has accused him of stealing songs he wrote that were later developed into an album. 'Samuel'
"Wo Ho Kyere" was released in 1999 by Daddy Lumba and Afori Amponsa, with Lumba as the album's owner and Amponsa as the guest musician.
Ofori Amponsah believes the CD was supposed to be under his name, not Daddy Lumba's, twenty-three years later.
On the other hand, Ofori Amponsah claims that he has no knowledge what happened when Lumba was given ownership of the record they worked on for six years.
It should have been the other way around, Ofori Amponsah said TV XYZ in an interview.
According to him, the entire record artwork and other things were done in Germany, but when he returned to Ghana, he realized that the entire concept had been revised in favor of Daddy Lumba.
"That was one of my episodes in my life I can say that, it was a terrible episode because it wasn't intended to be Daddy Lumba starring Ofori Amponsah, it was supposed to be Ofori Amponsah Ft Daddy Lumba," Ofori said when asked by host Agyeman who changed it.
According to an interview with Ofori Amponsah, his comments about the episodes were not meant to be disrespectful of his father, Lumba, but rather to expose the reality.