Popular Ghanaian actor who goes by the name Agya Koo share a beautiful photo of him and is beautiful wife. In the picture we can see Agya Koo hugging her from behind. Agya Koo who is popular for is acting and comedy is now making more money outside the kumawood movie industry. Agya Koo was an actor many watch and want to be like him because of is talent in acting. He as been featured in over 300 movies in Ghana. And most of the movies he as been featured was a successful one. It even came to a time when we are about to watch kumawood movie and Agya Koo is not part, people normally dislike the movie or won't watch at all.
Well let put that aside and look at the beautiful picture of Agya Koo and is lovely wife that is trending online.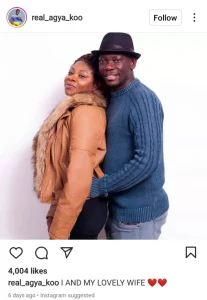 And check out the reaction from individuals. Some of them are commenting with love emojis and so on.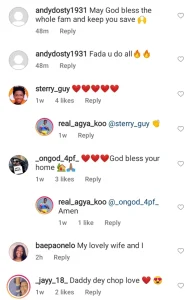 Content supplied by: FILARBUZZ