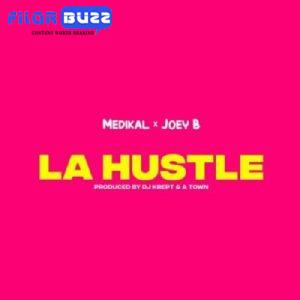 AMG Beyond Kontrol leader, Medikal has served a new amazing number titled "La Hustle".
The impressive record 'La Hustle' features Ghanaian finest, Joey B who drops a few punchlines.
In addiction, the record got treatment by DJ Krept and A-Town, lastly, Medikal moves away from his recent 9-tracks project 'Island' EP which features Kevin Fianko, Amg Armani, Kwesi Slay and otehrs.
DOWNLOAD MP3 BELOW: