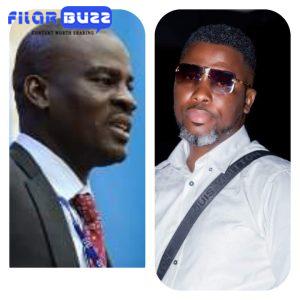 The controversial E-levy has successfully been passed today as Ghanaians will soon feel the its impact in the coming days.
The minority in parliament staged a walk out today with the motive that, the purported passage of the e Levy is illegal, null and void per the majority own reasoning for overturning the rejection of the 2022 budget and the recent Supreme Court ruling. Since 138 MPs are needed for a decision but it's alleged that, only 137 were present for the purported passage of the e Levy today.
The Minority in a press conference this afternoon, has given a certain hope to some Ghanaians who rejected the E-levy right from the beginning, that the bill has not yet been passed and those jubilating should do that with caution.
They consider the passage as illegal and unconditional as they will be heading towards the Supreme Court for interpretation of the constitution as whether the Majority had the numbers or not.
Some Ghanaians are of the view that, the minority have really disappointed their supporters as they could have done better instead boycott.
A Plus who seems to have an idea what the minority intense doing, said what happens in the parliament house today shouldn't take Ghanaians by surprise. According to him, the minority did what he term as 'E-Walkout' with the impression that they fought for the people and sadly when the eventually come to power in 2024, they will not scrap it.
"I knew from the get-go that they will pass it; I knew very well that these sakawa people pretending to be fighting for Ghana will take…. (if I say it they will take me to the privileges committee.) and stage an E-Walkout to create an impression that they fought for the people.
Sad thing is, just like talk tax, they will never scrap it if they come to power in 2024.
So you actually believed that they were fighting for you? One day, the young shall grow to understand NDC and NPP well well.
They will always insult me but at the end of it all, they will be disappointed and I'll be laughing like killer".
The actions taken by the minority seems to be giving false hopes to their foot soldiers. How long will they continue to do this? From 2020 till now, they keep giving hopes which amounts to nothing. One will say both had same number to equalize any decision that would have gone against the E-levy based on the assurance of saving Ghanaians from paying tax on MOMO.
Do you think that, any explanation will undo the passage of the e-levy?
Content supplied by: FILARBUZZ