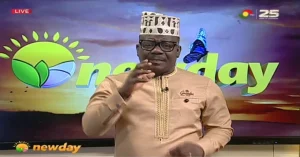 Media General has come under so much criticism from some section in Ghanaians. Media channels like TV3 and Onua TV have been criticized by some government communicators as being partisan in their reportage. Indeed, at one-point last year there were rumors that government communicators will boycott TV3's morning show. Indeed, this got to a crescendo when Dennis Miracles Aboagye had to walk out on a morning show on TV3.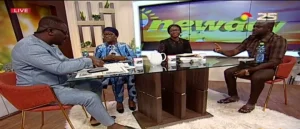 Today, Thursday, May 5, 2022, Johnnie Hughes hosted Lawuratu Musa Saaka, an NPP communicator, Justice Abdulai, a legal practitioner and Joyce Bawa Mogtari, aide to John Mahama on TV3's New Day. The 4 discussed Ghana's abysmal performance on the newly released press freedom index. Ghana fell from 30th to 60th on the ranking. In explaining the government's side of the issue, Lawuratu noted that they have come under a barrage of insults from some Ghanaians.
She explained that not all will love the government and so spread malicious information about the government. According to her the first time she appeared on TV3 she nearly refused to another invitation. She averred that after her first appearance her son saw some of the comments that streamed on the Facebook page of the programme and was so disturbed that he cautioned her not to appear on TV again.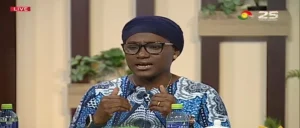 Lawuratu was of the view that she nearly decided not to appear on TV3 again because of the insults that came in. She opined that there is press freedom in Ghana but people shouldn't take advantage to destroy the government.
CONTENT SUPPLIED BY FILARBUZZ.COM