The entire nation is in mourning state as it loses two powerful individuals in less than 24 hours.
In the late hours of yesterday, the sudden demise of the former second lady of Ghana between 2001 and 2009 was announced. According to family sources, Her Excellency Hajia Aliu Mahama died at Korle Bu Teaching Hospital in Accra. The source said she was receiving treatment at the nation's premier teaching hospital where she had been admitted a couple of weeks earlier until she gave up the soul. As a Muslim, her burial was being planned immediately by the family in consultation with Government.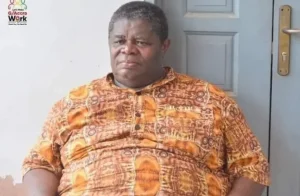 While doing this, another important figure in the entertainment industry kicked the bucket. Psalm Adjetey aka TT in the Taxi Driver fame was announced dead this morning. According to family sources, the retired actor had been diagnosed of end stage heart failure before his untimely death.
Kofi Asare Brako who first broke the news on his Facebook page stated that TT died at 37 millitary hospital on Friday morning. Meanwhile, one of the children of the late veteran actor has stated in an interview that the man died at home. He said that they found him in unconscious state on his bed this morning but they didn't know he was already dead. They conveyed him to the hospital and were told he died before arrival to the hospital.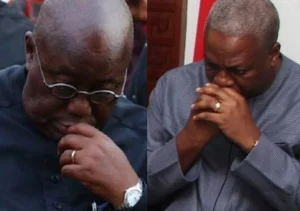 The entire nation particularly the political class and the entertainment industry are in great shock following these deaths.
Tributes have started pouring in from all walks of life. CitizenOne will be publishing those from some prominent people in our subsequent editions. First will be tributes from President Akufo Addo and former president John Dramani Mahama.
You can follow me to receive those tributes automatically. Remember to like and share this article.