Ghana Music Industry has witnessed some finest and excellent music producers and sound engineers.
These music producers and sound engineers helped the very best artists to make Ghana music what it is today. Here we bring you the top 5 music of all time.
Hammer
Hammer of The Last Two (born Edward Nana Poku Osei, March 27, 1976) is a record producer in the Ghanaian music industry. He is the founder and CEO of The Last Two Music Group and is also known for grooming some of the best Ghanaian Hip Hop or Hiplife artists, including Obrafour, Tinny, Kwaw Kese, Sarkodie, Ayigbe Edem, and others. As a producer, he is credited as one of the pioneers and key figures in the popularization of Hiplife or Hip Hop made in Ghana.
Hammer attended Yellow Duckling nursery school, St Theresa's School, Achimota Primary School and finally the Presbyterian Boys' Secondary School, Legon.
Hammer was known to drum on any surface available to him anywhere he found himself and was also known to patrol his neighborhood with a boom box sound system while playing loud music with friends.
The name "Hammer" initially came from a mock performance of MC Hammer's "Here comes the Hammer" back in school as a fresher but now the Hammer name is related to the raging heavy drums associated with his music production.
Hammer began his career in music accidentally, when a friend of his (Yaw Opare Anoff, aka Way Deep), a gifted keyboardist at the time encouraged him to take up the career because he realized Hammer had the ability to dissect and analyze music in the most unusual ways as a professional does.
He also had the habit of finding faults with world-class professional music which he thought could be better. This friend and Hammer then formed a production unit called The Last Two, meaning the only two left to put Ghana on the world map musically. Together they produced an album for a young artist called Obrafour which became the highest selling Hiplife album in Ghana.
This album was called Pae mu ka. Way Deep, however, left for the United States while Hammer remained as "one of the two" left alone with the task of fulfilling the dream of two. Hammer however decided to maintain the name The Last Two as a tribute to his friendship with Way Deep.
2. Richie
Richie Mensah (born 17 May 1986), better known by his stage name Richie, is an award winning Ghanaian singer-songwriter and record producer. After producing records for several artists, Richie set up Lynx Entertainment record label and released his debut album All of Me on the label in 2008.
He has since then gone on to win several awards both as a singer and record producer and is fast establishing himself as one of the biggest names in the Ghanaian music industry.
Richie was born in Accra, Ghana, and started performing at the age of six with his brother and sister at local variety shows. He decided to embark on a career in music while studying science at Achimota Senior High School, Accra. Richie graduated from Achimota Senior High School in 2003 and started producing records while studying computer software engineering at NIIT, Accra.
Richie set up Lynx Entertainment in 2006 and became the first artist signed to the record label. He went on to sign ASEM, OJ Blaq, Irene Logan, Eazzy, Zigi and MzVee as well as producing for and collaborating with Tinny, Okyeame Kwame, VIP, Praye, Bradez, Irene and Jane, Obour, Becca and several other big names in the Ghanaian music industry.
He also worked on Originality the third album of Nigerian R&B star Faze. The artistes on the record label have had critical and commercial success with songs such as "Frema", "Pigaro", "Runaway", "Wengeze", "No More Kpayor", "You Say Wey Tin" and "One Gal" with the label winning the "record label of the year" award at the Ghana Music Awards in 2009.
In 2010, the artistes on the Lynx Entertainment record label Richie, ASEM, OJ Blaq, Eazzy and Zigi collaborated on Africa's Moment, which was featured on Hello Afrika, Sony Music's release in conjunction with the 2010 FIFA World Cup in South Africa. The song was also featured in the Vodafone advert that staged the first ever flashmob in West Africa. Lynx Entertainment released Back 2 Zero in July 2011.
The album featured all the artistes on the record label as well as several renowned Ghanaian musicians such as Gyedu Blay-Ambolley, Tinny, V.I.P, Okyeame Kwame, Efya, Trigmatic, Sonni Balli, EL, Jael Wiafe, Ayigbe Edem and Iwan.
After producing songs for several African artistes, Richie released his debut album All of Me in 2008. The album featured hit singles "Frema", "When I Get You" and "Dirty Dance". The release of this album established Richie as one of the hottest R&B stars on the Ghanaian music scene and led to award nominations at the 2009 Ghana Music Awards for "Discovery of the Year", "Best Male Vocal", "Hip Hop Song of the Year", "Afro Pop Song of the Year" and "Collaboration of the Year".
He also won "Male Music Star of the Year" award at the 2009 Joy FM's Nite with the Stars. Richie again won the award for "Producer of the Year" at the 2010 Ghana Music Awards and "Simple", a song he produced for the Ghanaian music duo Bradez, won "Most Popular Song of the Year" at the Ghana Music Awards in 2010 and "West African Song of the Year" at the 2010 Museke Online African Music Awards.
Richie continues to nurture young talent and has established "Lynx School of Arts", a performing arts school in Ghana for talented people looking to enter the entertainment business
In 2012, he signed an all female group called D3 to his Lynx Entertainment record label. The group, released hit singles such as 'Good Girls Gone Bad' and 'Gyani Gyani' before splitting at the end of 2013 due to educational commitments of the young group members.
The lead singer of the group, MzVee was subsequently signed to the record label as a solo artiste and has gone on to release two albums, Reveelation in 2014 and Verified in 2015, to commercial and critical acclaim.
Currently he's coaching young heavyweight Kuami Eugene, KiDi and Dope nation to greatness just like he's always been doing.
3. Appietus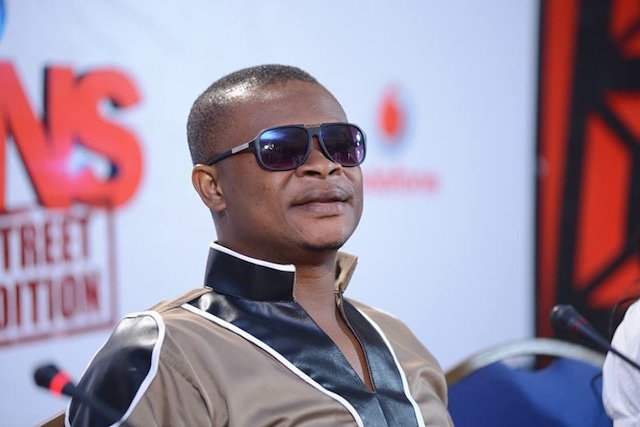 Appiah Dankwah, popularly known as Appietus (born 12 March 1977) is a Ghanaian musician, music producer and sound engineer based in Accra, Ghana. The name Appietus gained prominence from his signature "Appietus in the mix". It was, however, coined from the phrase "Appiahs' Tools". He has been the winner of six music industry awards in the 10-year span from the start of his career.
He won the Ghana Music Honours 2015 Best Music Producer and Sound Engineer award, Sun Shine Music Awards 2010 Best Sound Engineer award and the UK Ghana Music Awards, Best Sound Engineer in 2008. His remarkable work has also led him to represent the country in some international programs including WOMEX 2013 in Wales, UK, and Worldtronics in Berlin, Germany, 2012.
Born Appiah Dankwah to Osei Poku and Susana Appiah in Accra, but from Aduman in the Ashanti Region. He attended Ebenezer Secondary School in Dansoman (Class of 1993).
Appietus established his own studio (Creative Studioz) at Dansoman Sahara in the year 2006. Creative Studioz started off as a partnership between Amandzeba and Appietus till the contract expired when Appietus took over as CEO till date.
He has had the opportunity to be on the panel for the Vodafone Icons in 2012 and 2013. He mentored the group that won the 2012 Vodafone Icons and from which an eminent artist Wiyaala has emerged.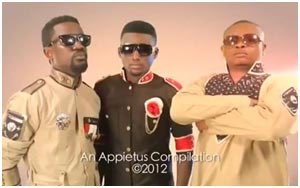 Appietus is versatile in his work, his versatility has been proven in his productions, from the various genres he produces and (or) records. His style has always been to adapt to the flow of what trends, he has recorded several genres of music (Afro-Pop, Hi-Life, Reggae, Gospel, Dance Hall, African Traditional, Hiplife, Azonto), which affirm his ability to easily adjust when the need arises.
4. Magnom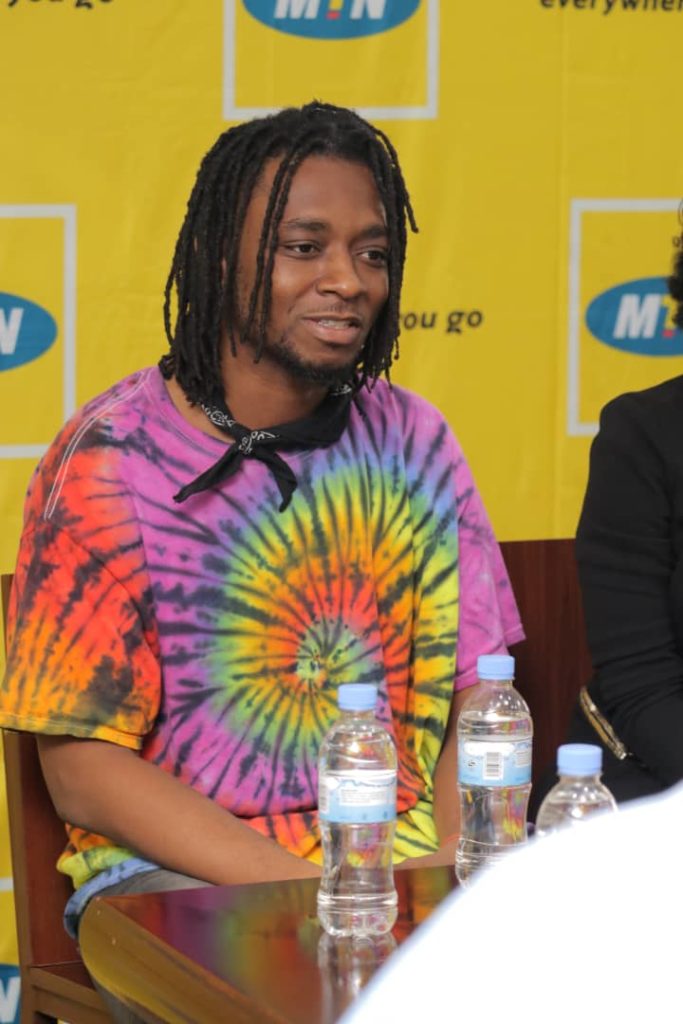 Joseph Bulley born in Accra, professionally known as Magnom is a Ghanaian record producer and recording artist , who produces music ranging from Hiphop, dancehall, and Afrobeats. He gained the attention of Ghanaians after he produced the song "illuminati" for Sarkodie.
Magnom grew up around a dad who listened to all genres of music, which helped him in his love for music. He started out as a rapper in a group with fellow rapper Asem but he quit rap for record production.
Magnom attended Christ The King for his junior high school education. He had his secondary education at St. Peters Senior High School and later obtained his Bachelor of Arts (BA) degree from the University of Ghana , Legon where he studied Psychology, Linguistics and Religion
Magnom started working professionally while he was in the university and through working with Asem he later got introduced to other mainstream artistes in Ghana. Since then he has worked with several top artistes such as Sarkodie , VVIP, Samini, Edem, Raquel, Guru, 2face Idibia, Shaker, Flowking Stone, Asem and Popcaan and other musicians. He was nominated for Producer of the Year at the 2015 Vodafone Ghana Music Awards for his production on Edem's hit song "Koene
On 31 December 2017 Magnom made his first performance outside Ghana at Kigali, Rwanda. He performed at Roc NYE Celebrations on New Year's Eve at Kigali Serena Hotel. Magnom referred to Kigali as his second home after his performance.
5. Killbeatz
Joseph Kwame Addison, popularly known as KillBeatz, is a Ghanaian music producer and sound engineer from Tema. He is also the CEO of Legacy Life Entertainment, which has signed the Ghanaian musician King Promise.
KillBeatz started playing instruments for his church before he ventured into secular music. He started as a rapper and later switched to music production. He got the name KillBeatz from Ghanaian rapper Omar Sterling (Paedae) of R2Bees.
He was helped by Ghanaian music producer Kaywa at the early stage of his career. He has worked with artists like Sarkodie, Efya, R2Bees, Wizkid, Ed Sheeran, and Fuse ODG, among others.
The various genres of music he produces for include highlife, hiplife, Azonto and Afrobeats. In 2012, KillBeatz contributed heavily to the Azonto music genre by producing beats for a lot of Azonto songs during its prime.
Killbeatz won Producer of the Year at the Vodafone Ghana Music Awards (VGMA) in 2013, 2014, and 2018. He received production credit on a song titled "Bibia Be Ye Ye" by British singer Ed Sheeran featuring UK-based Ghanaian artiste Fuse ODG. The song was part of Ed Sheeran's ÷ ("Divide") album, which won Best Pop Vocal Album at the 60th Grammy Awards in 2018