Politicians are normally depicted as corrupt people. In Africa whenever the issue of corruption is mentioned, the politician is the first person to be pointed at. However, issues of corruption cut across all professions. In a panel discussion on New Day, Johnny Hughes raised the issue of corruption and how Ghanaians are being made to bear the brunt of stolen monies.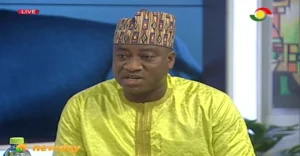 Apparently, this didn't go down too well with Murtala Mohammed who noted that even journalists are corrupt. He explained that many journalists are broke as such are doing the bidding of the government at hand. In trying to make it more practical, Murtala pointed at Johnnie and said that even Johnnie is a goro boy who has nothing and can fall to the whims and caprices of politicians.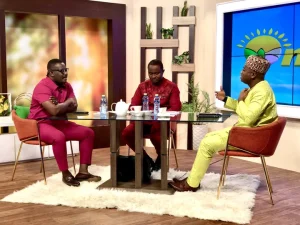 As Murtala Mohammed tried further explaining issues, Johnnie told him that it was okay and that he himself knows he has nothing. Johnnie then drew his attention back to the discussion at hand. Murtala who was in the studio alongside Mr. Kwarteng, the spokesperson of the Education ministry debated over why textbooks have still delayed for years for the new curriculum.
Content supplied by: FILARBUZZ