A young lady and a guy probably between the ages of 20 and 25 years have caused a stir online after they refused to stop kissing during a movie recording. As many people are aware, actors or actresses always have to demonstrate professionalism in the job they are doing. They are supposed to listen to their director and act according to his commands.
However, the actor and actress in your picture seem to be in a different mood when they were asked to kiss. If you watch the video carefully, you can see that there were a lot of people in the room; cameraman, director, and makeup artists, among others but this actress and the actor were not shy of anyone. They were given a command by their Movie Director to kiss.
But after kissing for about a minute, the Movie Director saw that scene is okay and told them to cut it. However, this guy and the lady were still kissing and romancing each other as if there is no one in the room. The Director was overheard in the video saying, "Is okay, cut. I said cut". These people didn't mind him as they were still kissing.
Some social media users after coming across this video said that the guy probably knows the lady and they have been sleeping together before coming on screen to act movie.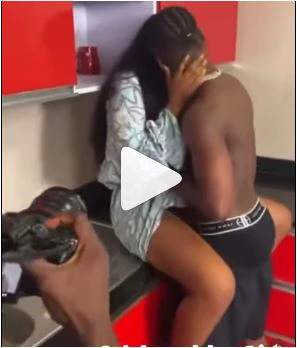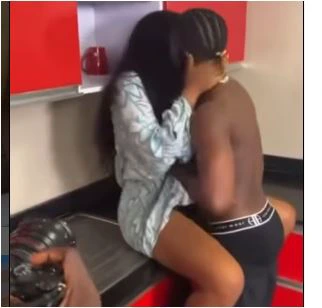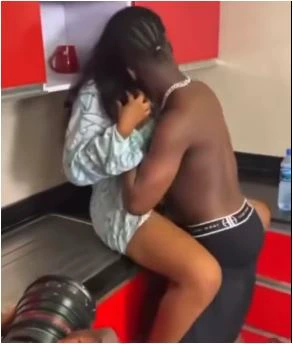 You can also watch the video through the link below: