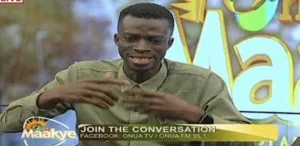 Ivan Kyei Innocent have expressed his disappointed in the Ghanaian media and the public as a whole about the attention they have given to the IMF bailout. Ivan Kyei thinks Ghanaians should be looking at more important things internally because the IMF bailout is making us forget what we are actually dealing with.
In an interview with Captain Smart on Onua Maakye, Ivan Kyei Innocent said Ghana has been to IMF for 17 times already but still the economy hasn't been any better, and now we plan on the 18th which is the current trending topic in the country. Ivan Kyei thinks IMF cannot solve our economic situation at the moment, looking at the money that Ghana have received as grant during the COVID-19 pandemic and we are where we are now.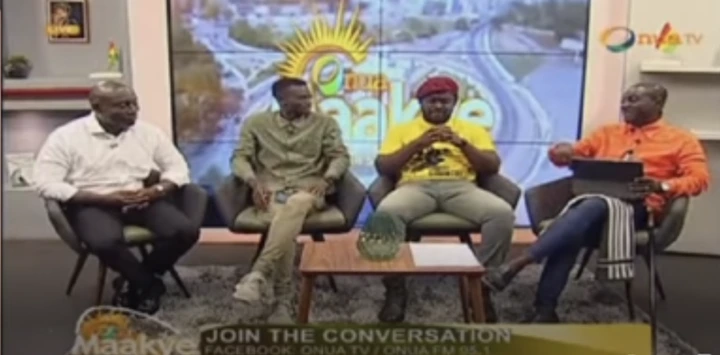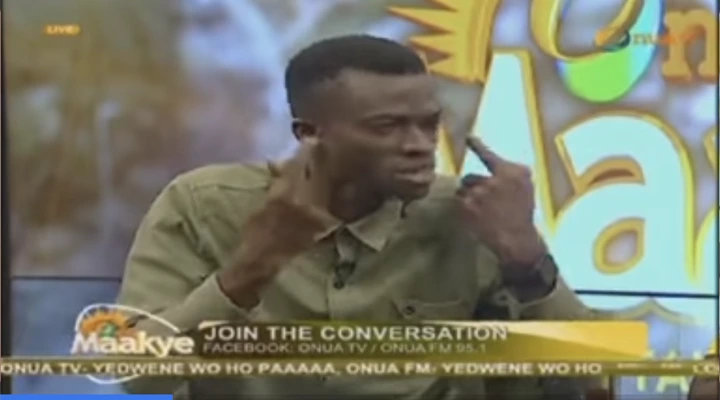 According to Ivan Kyei Innocent, Ghanaians are focusing too much on IMF bailout, meanwhile the problem is still there and on the seat. He said "We should be thinking about how to force the President to resign, rather than bothering ourselves with whether IMF will save the economy."
The real problem according to him is our President and he need to resign like Boris Johnson just did. Ivan Kyei said, "Anyone who thinks IMF saves is a liar, because going back there 17 times means it doesn't save and it can never save. I'm so angry to the extent that when I sit behind my television and I hear Boris Johnson have resigned because he has proven to be very dishonest to his people, and still in the face of all that have gone on in this country and we still have President Akufo-Addo playing President in Ghana really turns his stomach."
"Is the reason why I'm so disappointed in the media taking IMF as the topic for discussion instead of discussing how we can force the President to resign. This should take the center stage and not IMF, because he has proven sufficiently that he is a failure of an unimaginable proportion, he has proven he can take us anywhere" says Ivan Kyei Innocent on Onua TV.
The economy have crushed because it has become a one family affair thing and if we don't take things serious Ghana will be the next Sri Lanka in the making like he has always said.
Thank you for reading.