The Ghanaian actor, Clement Bonney, popularly known as Mr. Beautiful had a grudge against the Ghanaian producer, Famous. Mr. Beautiful was captured confronting Famous for not adding his picture to a poster. According to Mr. Beautiful, he is the leading character in the 'Galamsey' movie but the producer refused to add his picture to the poster.
However, the actor and producer have been recorded on camera settling their differences funnily. Mr. Beautiful was seen playfully hitting the head of Famous as Famous also beat his shoulder. Don London Little then said this to Mr. Beautiful, "I will support you to beat Famous, he is too knowing. But this new movie, Zongo Boys will be on Netflix so if we don't act, we will regret it".
All the people in the room were overhead in the video laughing. Some Ghanaians after coming across this video said that it is good that they have settled their differences because Mr. Beautiful is a good actor and Famous is a good producer and together they can revive the dying local movie industry.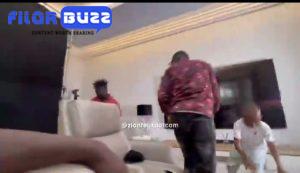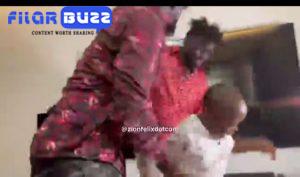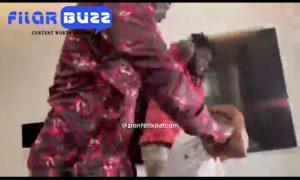 You can also watch the video through the link below;