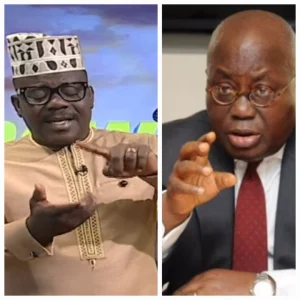 Johnnie Hughes on Jonnies Bite today, Friday, April 29, 2022 went all out to hit hard at his critics for employing all kinds of tactics to bring him down. According to Johnnie he is appalled by the behavior of NPP people who insult him. Johnnie explained that these same people were friends of his prior to the 2016 elections and they even sat down to criticize the NDC government.
In a new revelation, Johnnie noted that yesterday he was with a mobile money operator out the studios of Media General when he was beckoned to come to a car which had pulled up. He got closer and he noticed 2 men in the car the one behind the wheel introduced himself and interestingly told Johnnie that he was an idiot. He then sped off and Johnnie noticed that they were going to the direction of the Jubilee House.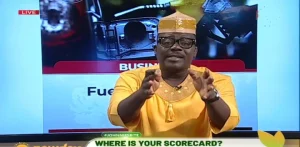 According to Johnnie, he will not mention the name of the person because it will glorify him and get him noticed. Johnnie mentioned that some of these people want to catch the president's attention and so will do all kinds of things against people they felt were politically against them.
Johnnie explained that as a journalist he will not be deterred by some of these comments but will keep up demanding for those in authority to do the right things. He called on those fighting him to show them their scorecard instead of attacking journalists
CONTENT SUPPLIED BY FILARBUZZ.COM