When it comes to the topic of sexual intimacy, a lot of young men always talk or express their views on how difficult it is to up their game. That is how to satisfy and surprise their women in bed.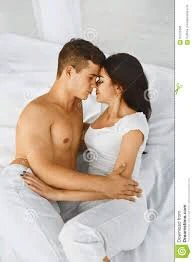 Upon some interrogations a lot of young guys who were interviewed confessed how difficult they find pleasing their women in bed. The reason they give is the only method they use in the bedroom is the normal penetrative sex which they also confirmed does not last long.
Due to this, my team and I have decided to write an article on some methods which can help young guys up their game in the bedroom.
How to surprise a girl in bed
You take a validol or small ice cube, put it in your mouth and with your fresh, minty tongue: kiss and caress the inner surface of the thighs, breasts, nipples, large labia. You can try the labia minora and even the clitoris, but this may not be to everyone's taste, so that's how it feels.