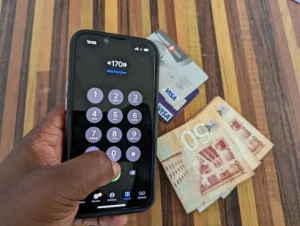 E-Levy has seen it passing in Parliament into law after President Nana Addo Dankwa Akufo-Addo signed it into law respectively.
Ghanaians have openly spoken about their disapproval over the E-levy, yet it has been passed into law.
Here are simple ways to dodge it without lawfully paying it.
1• You can register a sim card in my name for my father or mother in the village whenever you want to send them money, for them to withdraw since transfer between same account holder doesn't attract the levy.
2• You can let whoever wants to send money more than Ghc 100 withdraw it from my account from the nearest agent while you do the approval at the comfort of my location. [Make sure they withdraw the exact amount]
3• Since Voda is not taking any charge, even the introduction of the Levy, they may only charge for the levy alone.
4• Vodafone cash withdrawal is also simple which requires the withdrawer to perform the transaction alone. Only for the agent to give you the money after receiving the alert, so you can let whoever, you will send money more than Ghc 100 to visit the nearest agent while you do the withdrawal. For them to receive it.
5• You can split whatever amount you wish to send to someone as in Ghc 100 per day. Or at ago.
Content supplied by: FILARBUZZ