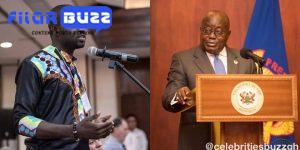 Manasseh Azure Awuni has joined his voice to a trending matter that has been circulating in the country with many known personalities attaching their views to it.
Ghanaians are widely known for slamming their unequivocal impressions on matters that truly bother them.
What Manasseh Said on his Facebook wall has drawn many reacting to it, as usual, he said that "Teacher trainees feeding and allowance: Akufo-Addo has made Menzgold look like the Vatican"
News publications made a revelation citing that teacher training allowances and feeding allowances have been scraped off taking effect from the next academic year.
Ghanaians reacted to this point from Manasseh Azure with their respective views too:
•They had it coming. I think the Colleges of Education and the Nursing training colleges should start feeding themselves. How can we feed you 3 times a day and give you allowances in addition? They should be on equal footing with the polytechnics and university students.
•It's good. You contributed to where we find ourselves as Ghanaians. Let's all enjoy it.
•Those media guys who scrutinized governance under John Mahama have somehow gone awol. Where is Anas Aremeyaw Anas? Abdul Malik Kweku Baako has gotten his jaw locked, that's the situation in Ghana today.