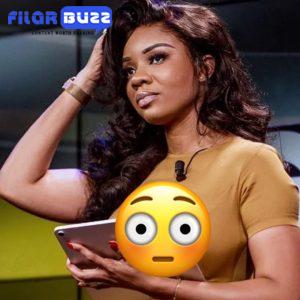 The popularly known Ghanaian broadcast journalist and media personality had recently caused a massive stir, debates, and arguments across all social media platforms after revealing another serious secret about the Akufo-Addo government over media freedom in the country.
Speaking in a recent interview on the most anticipated "Newsfile" show on JoyNews with host, Samson Lardi Ayenini, the renowned presenter, Serwaa Amihere took the privilege to reveal that, she had unexpectedly been attacked by some members of the incumbent government for airing her thoughts on salient issues in the country hence, ended up being trolled on social media for her selfless efforts.
Surprisingly, Serwaa Amihete later added that due to the struggles she endured whilst being trolled across social media, she wouldn't address any issues regarding the incumbent government again considering how her life is currently at stake.
"There have been many reports by journalists who say for the fear of their well-being, they don't do criticize this government. I have had colleagues who have suffered one form of abuse or other threats. I have had a couple of those instances quite many of them actually and you have to be careful you don't want certain attacks and at some point, you need to just slow down a bit because you question yourself if the impending attacks, are worth it? They set up trolls to attack me on social media", Serwaa Amihere emphatically revealed.
Do you think the Akufo Addo government has undoubtedly prevented the media from addressing salient issues in the country as highlighted by Serwaa Amihere even though most individuals claimed otherwise? 
What are your thoughts after Serwaa Amihere boldly came out to reveal another unbelievable secret about the Akufo Addo government again over media freedom in the country that has caused massive stir even though most individuals claim otherwise? 
Let's know your thoughts in the comments section below. 
Don't forget to like, share and follow me for more updates.