Italian based Ghanaian rapper, Akiti Wrowro shares his view about what he likes and dislikes about Sarkodie.
The fante rapper tweeted on Saturday morning that he likes Sarkodie's personality and how he keep things simple but he hates how fake Sarkodie is. That most of the upcoming artist that praises him actually hate him but they are afraid to express it.
"I like sarkodie's personality and the way he keeps it simple , but he is too fake . And most of those lil artists who love him hate him lowkey, don't want to mention names, I don't hate him tho, I can't just stand fake dudes,-he "said.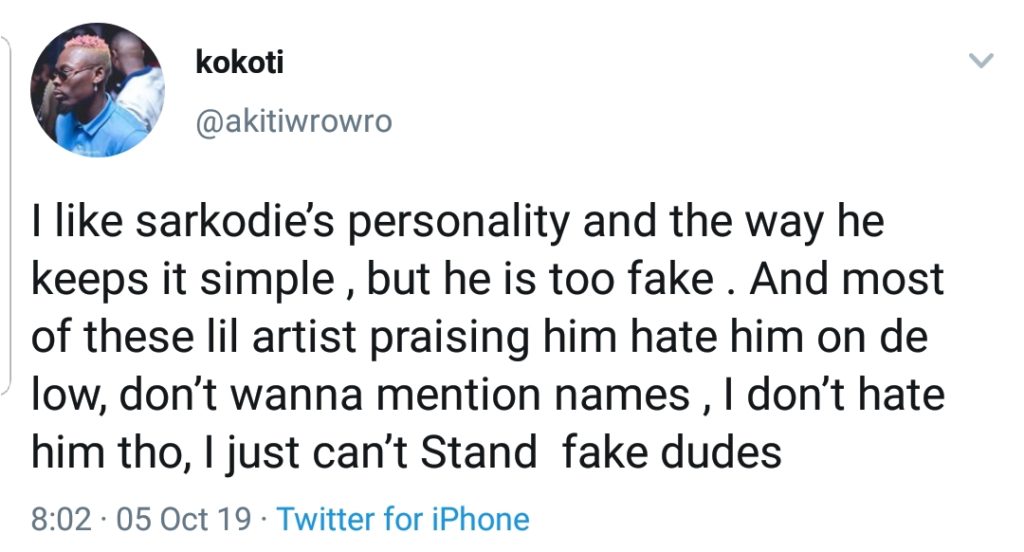 This sparked a lot of reactions from Twitter users. SarkNation fans think he's hating on Sarkodie because he refused to feature him. Others think he's seeking attention but Shatta Wale's fans agree with him, they believe Sarkodie is fake and a hypocrite and that caused the beef between him and Shatta.
Check some of the reactions below;