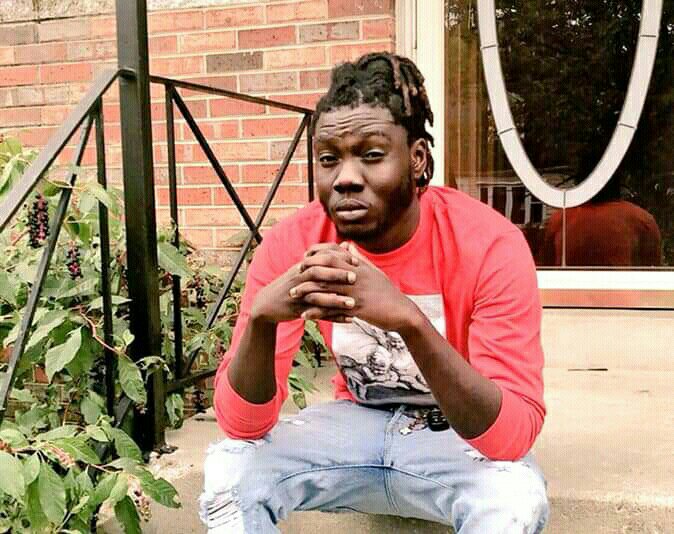 2hype gang boss and Amg business member showboy who hails from Akim Oda and serving time behind bars in the USA had serious ambitions of running for president in Ghana. Showboy who's real name is Sam Safo was very ambitious that he would become the president of Ghana someday and was ready to put in more efforts to make this dream a reality but he lived to see that very dream fading as he got slapped with 6 years imprisonment in the united states on the 14th of march 2019 for Assault . after pleading guilty of the offence , prosecutors slapped him with 6 good years behind bars and we have little to tell if he will still have a room for his ambitions after he's released.
Showboy who happens to be the best friend of Ghanaian rapper and business mogul Criss Waddle is gradually been forgotten but let's take a closer look at his his proposed manifesto had he successfully achieved his presidential ambitions.
First of all he had made it clear that zylofon CEO Nana Appiah Mensah would be his vice president . This sounds ridiculous but take note he said these before the Menzgold saga .
He made it clear his first law to be implemented was to legalize weed also known as marijuana in the country.
He also made it clear he would close down all churches and use the church buildings as factories to help boost the economy.
He also stated that ,he would return slavery back to the country and further clarified that this time it will be different. It will be the individuals own accord but not by force . whoever is willing to sell his or herself into the newly established slavery system will just walk into institutions set up and apply . Be it Europe, America or Asia , the individual gets sold to where he or she chooses and the transportation will not be what our ancestors experienced. Individuals sold will travel in first class flights whiles also promising that his slavery system will ensure that slave masters treat their slaves with respect .
He further stressed that the administration of the country will be handled by the whites just like the colonial days as he feels we are not capable of running a government system ourselves. We will just relax and enjoy as the whites runs the country.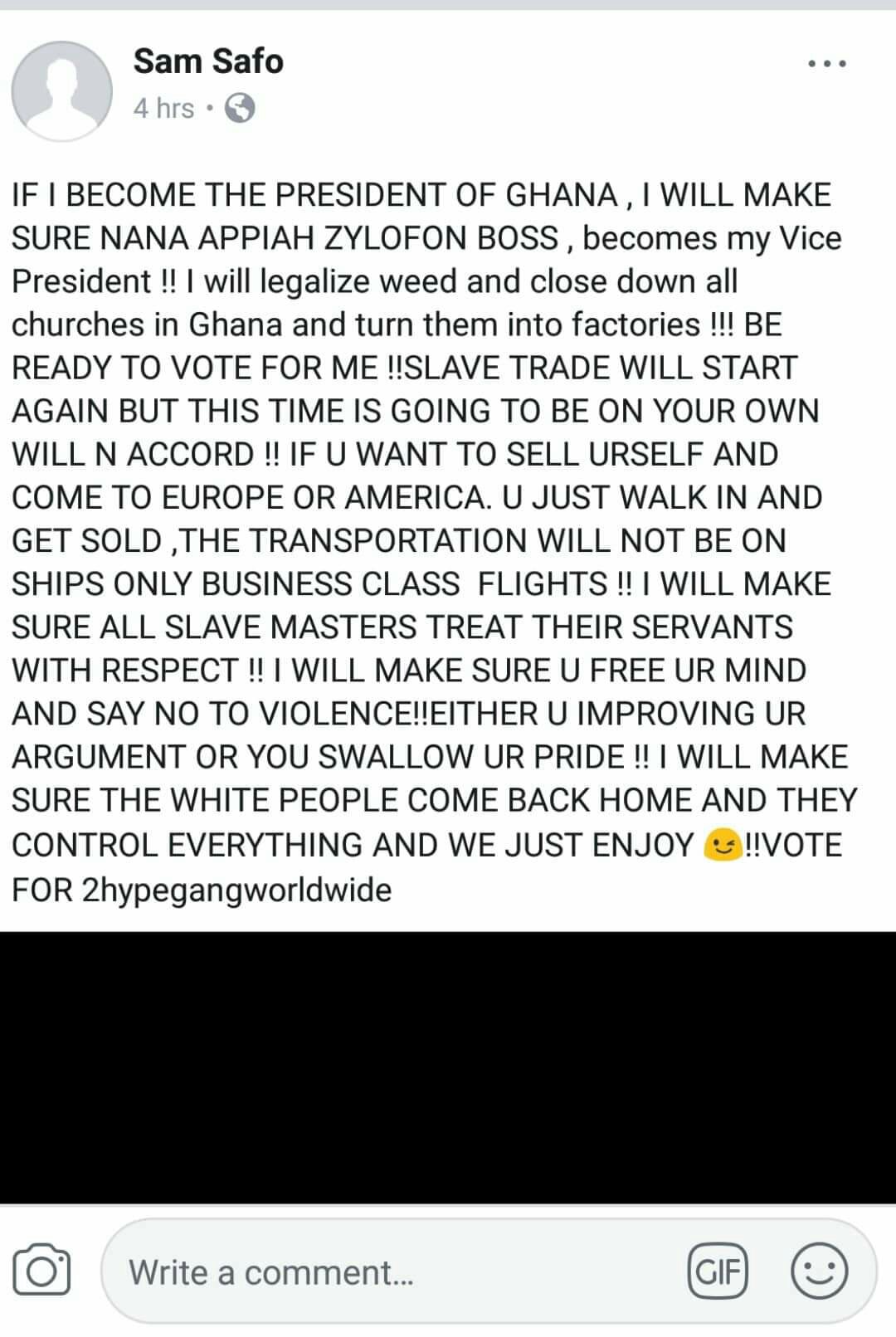 Do you think showboy whose real name is Sam Safo would make a great president? Share your thoughts in the comments section.