KNUST Hostels Release New Pricelist For Rooms With Ghc1000 Increment. Private hostels of the Kwame Nkrumah University Of Science And Technology(KNUST) have released a new price list for their rooms and it's shocking. A host of the hostels have decided to add an additional ghc1000 fee to their rooms pricelist doubling the figures they charged for the 2020/2021 academic year.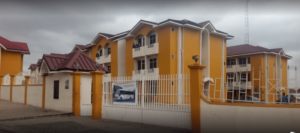 As of now, Hostels like Evandy which is now called Ultimate hostel, and Flint exclusive hostel will now be charging Ghc3000 instead of what they previously charged which is Ghc2000 and it is sad to realize that all this will be paid to by residents for the accommodation of an 8 months period.
The reason behind this drastic increment is yet to be known but still mindblowing as to how such a thing could be carried out in a pandemic time with a destabilized economy and hardships. Students are fuming over the drastic increment as the hunt for accommodations for the upcoming academic year continues.
Sources indicate that the school itself has proposed its own increment for the rooms inside the traditional halls and this is what influenced private accommodation providers to also increase their prices. Whiles lots of students are questioning why the school isn't doing anything about this rampant issue, others are questioning the metropolitan authorities as to why they have turned a blind eye to this daylight cheating. Students have no choice but to pay these hefty prices.
EVANDY HOSTEL ONLINE PORTAL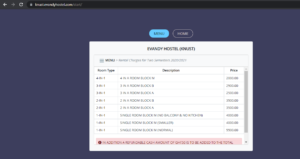 Ultimate hostel [formerly Evandy hostel] has released price list and there's been a 1000cedis increment in last years' prices

We know you have similar situation at your end. Which hostel are you going to and how much are they asking you to pay?#KNUSTLive. #SpeakUpKNUST. pic.twitter.com/0VixshRd5G

— KNUST Live (@KNUST_Live) July 12, 2021
You can share your thoughts with us concerning this issue via Twitter(@filarbuzz) or WhatsApp(=233551194829)
Knust Students are seriously hunting for new accommodations for the next academic year 2021/2022 and it's shocking to realize how hostel prices have drastically increased. Share your thoughts with us with the Hashtag #knustHostelPrices

— Filarbuzz (@filarbuzz) July 12, 2021