A motorcycle is designed to carry two people at most. It is not meant to carry loads, however, these Ghanaian guys have been recorded on camera using it to carry a load that is even heavier than the motorcycle. Watching the video carefully, you can see two guys seated on a motorcycle.
The guy seated at the back of the okada was seen holding a locally manufactured truck. It appears these Ghanaian guys want to transport this truck to another place by using the motorcycle, however, they were struggling.
As they were on the road going the truck was making the motorcycle imbalance and the guy holding the truck was telling the rider to stop but it was too late. The truck overturned on the road and both the motorcycle rider and the guy seated at the back fell on the road.
They were lucky to sustain only minor injuries. Some Ghanaians after watching the video said that it is only in Ghana and Africa that you will see people do these kinds of childish things. They argued that the decision they took is very foolish.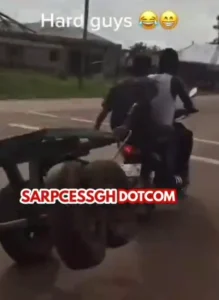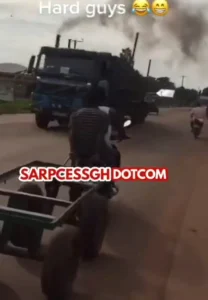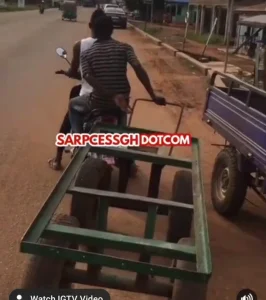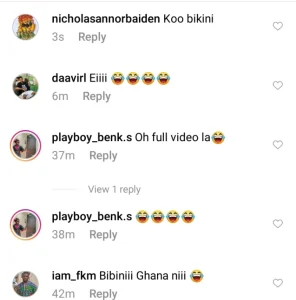 You can also watch the video through the link below:
CONTENT SUPPLIED BY FILARBUZZ.COM