It seems there is a new trend most ladies on social media have adopted. They have adopted a strategy which they use in order to hide their lovers from snatchers on social media. What they do is that, after taking pictures with their boyfriends, they edit the pictures and crop the head of the guys out of the picture before posting it on social media.
A lady has done same on social media and it has gotten social media users bursts into uncontrollable laughter. She has posted a picture of herself with her boyfriend and she has edited the picture and hid the head of the man. Social media users can't get enough of it as they have dropped hilarious comments on it.
Check out the picture below;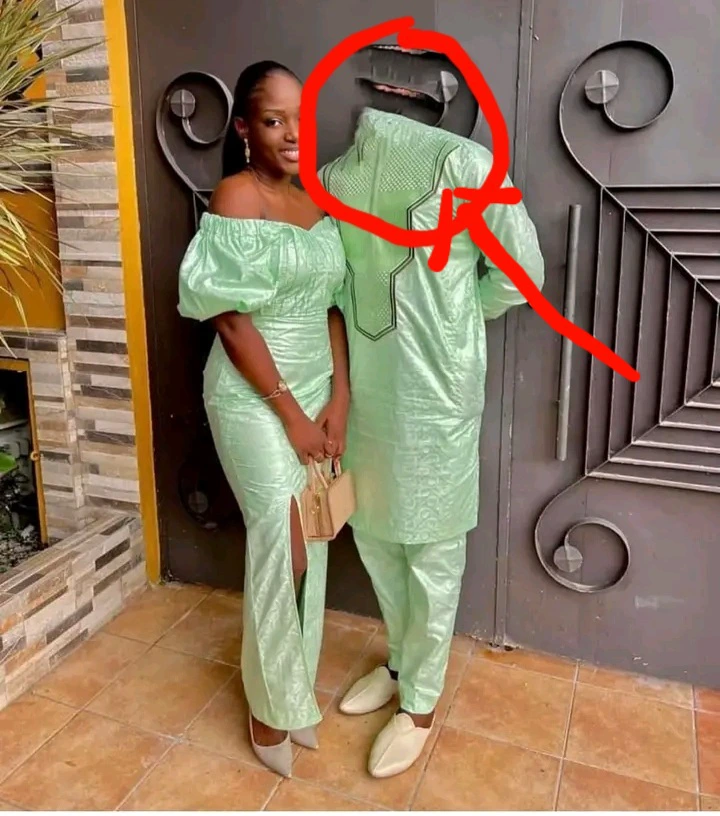 Check out some comments from people after this picture
;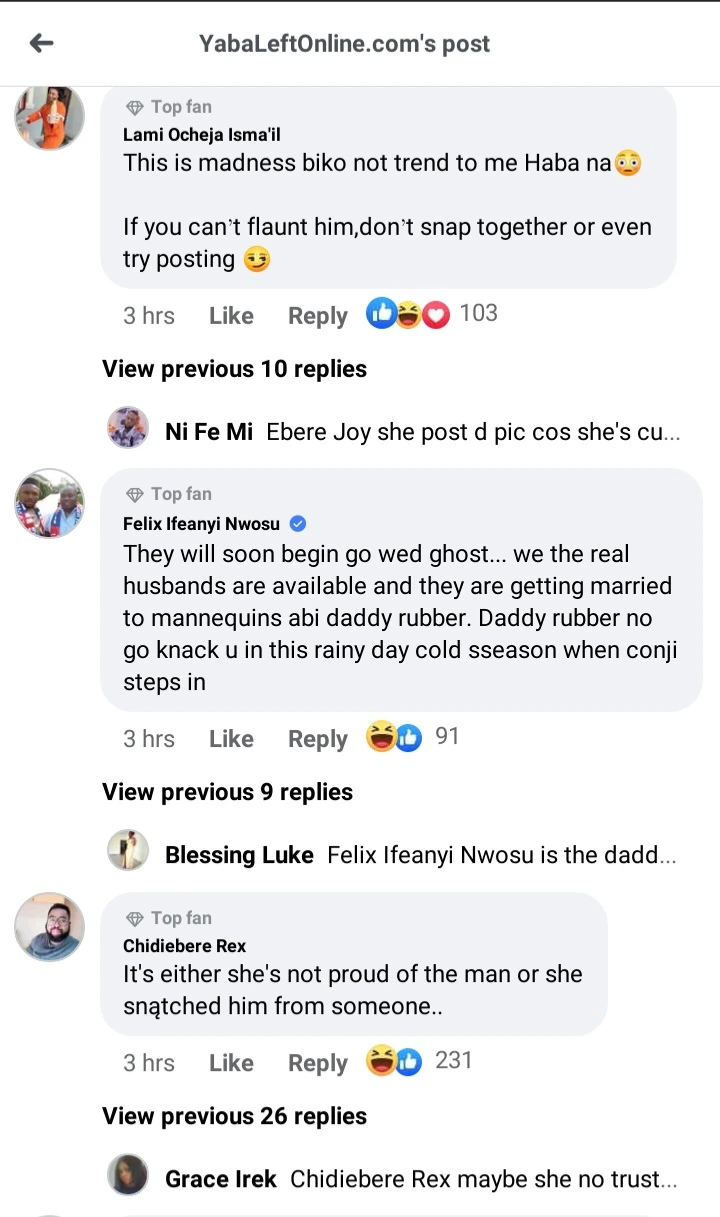 What do you think about this new trend which the ladies are doing on social media? Let us know what you think in the comment section.