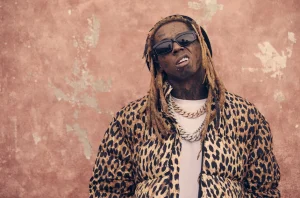 NBA superstar Ja Morant continues to be under fire after being caught waving a gun on social media for the second time in three months. The debacle has again entered hip-hop circles, as Lil Wayne recently spoke on Ja's turbulence in a new interview with Showtime's All The Smoke podcast.
"If I was going through something at that point in time, something public like what Slime was going through, I can imagine the rebellious attitude if my homies are egging that attitude on," said Wayne about the Memphis Grizzlies point guard.
Tha Carter MC also explained how it would be hard for Morant to receive and digest the messages from sports pundits demoting his superstar status because he's "the breadwinner." "I wish a n—a would tell me something. I look at like [NBA superstar] Zion [Williamson]. People begging him to lose weight and get in better shape, 'I wish a n—a would tell me something. You know how much money I got, boy? Just like this," relayed Wayne.
He added: "[Ja] come from a town of 3,000 people. What y'all expect? You gave him $200 million. I just said a town of 3,000 people. You expect him to be responsible? Now we trippin'. That's magic. Because I can tell you I come from a real well-raised beautiful mother. My mama bust her ass to make sure everything around me was nice, and I still was a knucklehead. I shot myself."
In an interview with ESPN this week, NBA commissioner Adam Silver said that he was "shocked" by the Morant incident and labeled his conduct as "irresponsible, reckless and potentially very dangerous."
"He has an incredibly huge following, and [we discussed] my concern — and I thought he shared with me — that millions, if not tens of millions, of kids globally would have seen him do something that was celebrating in a way that act of using a firearm in that fashion," Silver said regarding Morant's first suspension following his initial Instagram Live incident in March. Silver suspended Morant for eight games after Morant was on social media holding up a handgun while intoxicated at a Denver-area club.