Shocking information reaching Adom News indicates that a man named Kofi was considered dead in a road accident at Madina but woke up to find himself in a mortuary.
Adom News correspondent interviewed Kofi to narrate the incident and according to him, he was watching wrestling on his mobile phone while driving along the Madina road.
He crashed into a vehicle and was injured severely.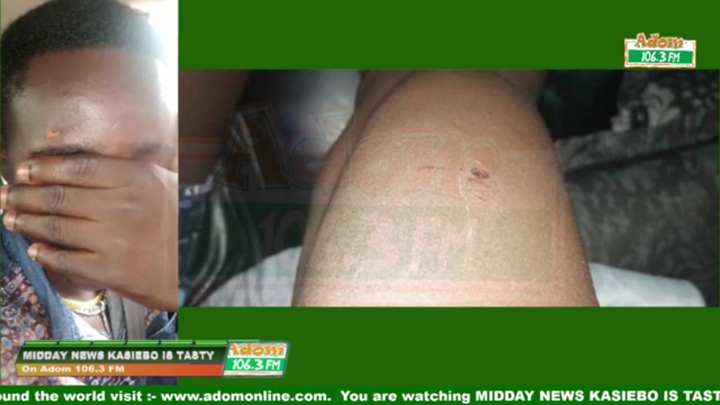 Kofi claims that all of a sudden, he woke up to find himself in a mortuary and screamed for help.
No one attended to him so he broke the door and escaped from the mortuary after sighting two (2) deceases beside him.
Kofi disclosed this on Adom 106.3 FM during the program titled "Midday is tasty" on Tuesday, July 12, 2022.
If you want to hear more from Kofi as he explains the incident vividly to the correspondent, then kindly watch the video below