Maureen went to Saudi Arabia in search of a better life for herself and her two sons. She left the kids under the care of her grandmother, but things didn't go down well with her. She shared the issue with a longtime friend who also happened to be her son's teacher.
Njeri, the friend, offered to take care of the kids for a salary of 13k. But woe to Njoki. Only about a month after the agreement, Njoki received the news that her youngest son, David, had been murdered. According to her elder son, who is 7 years old, David was killed by "aunt", as they fondly called her. He was smashed against the wall several times as his brother watched helplessly.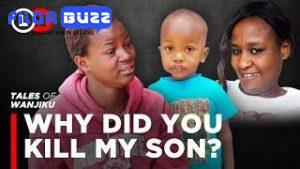 Her grandmother was strict with her, and when she was unable to continue her studies after primary school, she went to work as a house help. While there, she met a man, got married, and they had two children together. During the Corona period, life was difficult for them because their husband was unemployed and she was unemployed as well.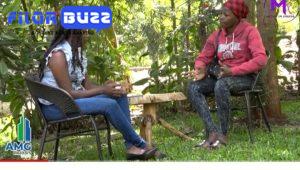 Njoki decided to look for work in Saudi Arabia and left her two children with her grandmother, who was demanding a large sum of money from her. One of her aunts advised Njoki to take her children because they were a burden to them.
who was her son's teacher and used to look after him when he was at school. They stayed well up till the end of January. She had confessed that her younger son was somehow disobedient. Njoku told her that since he was young, she should bear with him and that he would change as time went on.
She said it was fine, and two days before the fateful day, Njeri called her children's father and requested money to buy snacks for her elder son's graduation. The money was sent the same day, and Njoki told Njeri to send her photos.
She claimed she didn't have credit to purchase data for her children, so Njoku sent her money to purchase airtime. She didn't buy credit because she hadn't seen her online. The next day, she called Njeri directly, but she didn't answer. Three days later, she was sent a photo of her son in Mama Lucy hospital, which was circulating online in an attempt to identify the mother.
She summoned her cousins and husband to the hospital to see what was wrong with her son. Later that day, she received the tragic news from her cousin that her son had died, his body was injured, and he had been burned.
Her older son and father went to the DCI, and he told them that his brother had urinated on himself that evening, and that she had been beaten by Njeri to the point where she had hit his head against the wall, the little boy's head had broken, and blood had spilled throughout the house, and that she had taken a pipe and hit his body several times.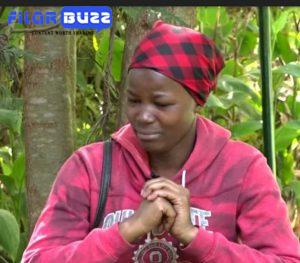 The elder son was crying and begging her not to beat him, but Njeri's boyfriend was there and was beating the elder son to silence him. He also stated that Njeri and his boyfriend used to remove blood from them and drink it, inject them with drugs to sleep, and have tattoos on their bodies.
He claimed that they later raped and abducted his little brother, that the elder child slept alone, and that the caretaker came to the house the next morning and told him to clean up the blood. Because Njeri has not yet been apprehended, Njoki is seeking justice for his kid.
Content supplied by: FILARBUZZ