The leadership of the Union of the professional Nurses and midwife Association of Ghana also demands a 20% cost of living allowance from the government.
They said they have associated themselves with the ongoing strike by the teachers union demanding the payment of the cost of living allowance which is popularly termed as "COLA".
They added that things are very tough in the country and they need the allowance to cushion themselves from the economic hardship in the country.
"In 2022, we find ourselves in a similar economic situation, and we expected nothing short of a similar stop-gap measure to cushion the many nurses and midwives in the country". Part of the statement read.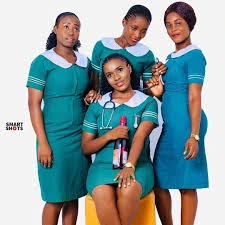 They also admonished the government to look into the matter for a better health system since they play a major role in the health delivery system.
" The earlier we begin to think about relooking at the conditions in which nurses and midwives work in Ghana, the better it will be for our health system as nurses and midwives play a major role in the health delivery system". They added.
Below is the letter from the nurses and midwifery association to the government.