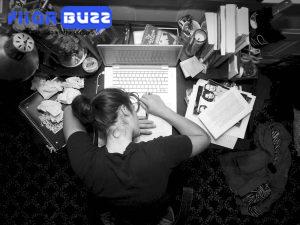 Our Upbringing and Its Effects on Our Lives at College. How much influence does your upbringing have on your life choices in college? Every family has dreams and goals for their children. Some parents may wish to send their children to college if they have not had the opportunity.
Others may wish to live in another country in search of a better life. There are moments when the dreams of parents and the dreams of their children clash. Parents may have worked hard to provide a better life for their children, only to have their children choose a different path. This can be distressing for parents who may believe their efforts have been in vain, as well as stressful for children who have their own dreams to pursue.
College life comes with its own set of stress and traumas. Living up to the decisions you made while attempting to enjoy your life along the way. Sometimes you feel like all you need is some alone time away from everyone to clear your thoughts while taking deep breaths and reflecting on a variety of topics. How are you adjusting to college life, and how has your upbringing influenced your experience?
Are you living and following your parents' goals, or are you pursuing your own? How are you doing, and how much do you share about your varied experiences? Do you believe it is worth every penny to keep them to yourself, or do you feel compelled to share in order to relieve the burden of tolerating all of these unpleasant thoughts? Whatever your response, there is a widespread belief that it all stems from your upbringing.
They want me to be ready for the future, but the fact is that I am terrified since mine is unknown.
Now I'm lying in my bed, my concerns steadily eating away at me.
So many questions running through my mind about my future.
Will my fantasies come true?
Will I be able to buy a home of my own?
Will I be able to find someone to turn to, or will I be alone for the rest of my life?
These are the questions I consider, among many others.
Nonetheless, my heart becomes fonder of the mystery that awaits me in the future.
– EMMILY
I'm becoming older, no longer a child, no longer an adult, but a young woman attempting to forge a path for herself and learning to make her own decisions.
Making a future with my bare hands and learning to step out on unstable footing I no longer need to be held tightly in my parents' arms, but rather seek freedom, the independence that allows me to explore my thirst for this world, a world full of hidden meanings.
But I do make mistakes. As I try to take in the world around me,

The huge picture has overwhelmed me. The adulthood that is to come.
And it must be difficult for you to understand that I'm creating a life for myself, making errors you can't undo, and making choices you never imagined I'd make.
– Maysie
What else do you have to say, Follow us on all social media platforms at @filarbuzz and share your story? This is simply another chapter in your life, and you will persevere as you always have. Maintain your fortitude.