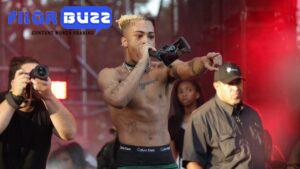 FORT LAUDERDALE, FL – 
XXXTentacion's murder trial has concluded and three men involved have been found guilty of first-degree murder charges nearly five years after his death.
Per The New ork Times, following more than a week of deliberations, a Broward County grand jury found the three assailants guilty on Monday (March 20) of murdering the rapper born Jahseh Onfroy outside a Florida motorsports shop in June 2018.
Michael Boatwright, 28, and Trayvon Newsome, 24, were tabbed by prosecutors as the gunmen with Boatwright ultimately firing the deadly shots, while 26-year-old Dedrick Williams has been labeled as the "mastermind" behind the robbery and the getaway driver.
All three men face life sentences, although the death penalty was not on the table for the prosecution.
X was shot and killed following an altercation during an armed robbery outside of Riva Motorsports in Deerfield Beach, Florida, on June 18, 2018. The assailants got away with $50,000 in a Louis Vuitton bag that X had just withdrawn.
A fourth person in connection to the "SAD!" rapper's murder, Robert Allen, plead guilty to second-degree murder charges in August 2022. He took the stand to testify against his cohorts during the trial in hopes of receiving a lighter sentence.
The jurors reviewed nearly 1,200 text messages and several videos and photos seized from two of the three suspects' cellphones – the alleged shooter Michael Boatwright and the accused ringleader, Dedrick Williams.
In court the week prior, Prosecutor Pascale Achille played cellphone footage that allegedly shows Michael Boatwright, Dedrick Williams and Trayvon Newsome dancing with handfuls of $100 bills hours after allegedly killing XXXTentacion.
"This is who they are," Achille said. "This is their real character. Killers that within 24 hours after shooting the victim dead and stealing $50,000 from him, this is what they do. Look at how happy they look. Look at how excited they look."
XXXTentacion was 20 years old at the time of his death. His estate has released a pair of posthumous albums in the years since and he was the subject of the Look At Me documentary.