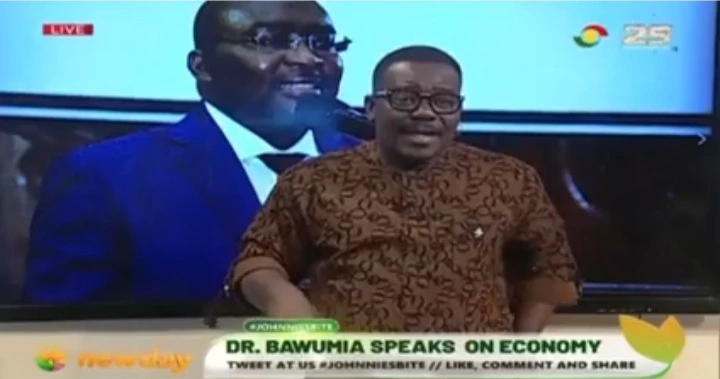 On today's JohnniesBite on TV3, the host Johnnie Hughes has asked Vice President Dr Mahamudu Bawumia to ask for forgiveness when he goes to the mosque today to pray.
Johnny Hughes made this statement when he was talking about the statement Dr Bawumia made that he will choose a Ghana card over 1000 interchanges.
The TV3 presenter stated that Dr Bawumia promised to build concrete roads all over the country but he is now telling us that he will pick a Ghana card over the said roads he promised to construct.
He added that Ghana card hasn't done anything beneficial for the country at the moment. He stated that Ghana card cannot stop the nonstop traffics on our roads and help movements in the country so the Vice President should come back again.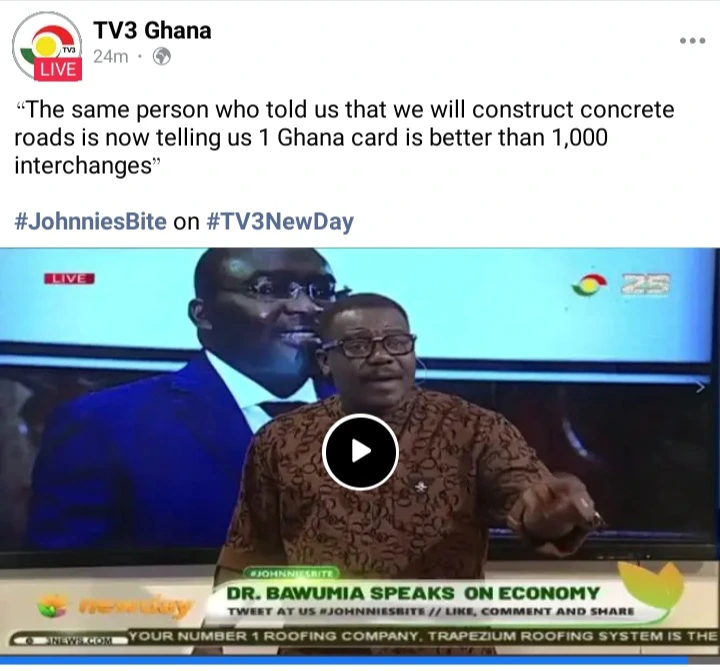 Many Ghanaians agree with Johnnie Hughes as they have also expressed their opinions.
Check out some comments from people;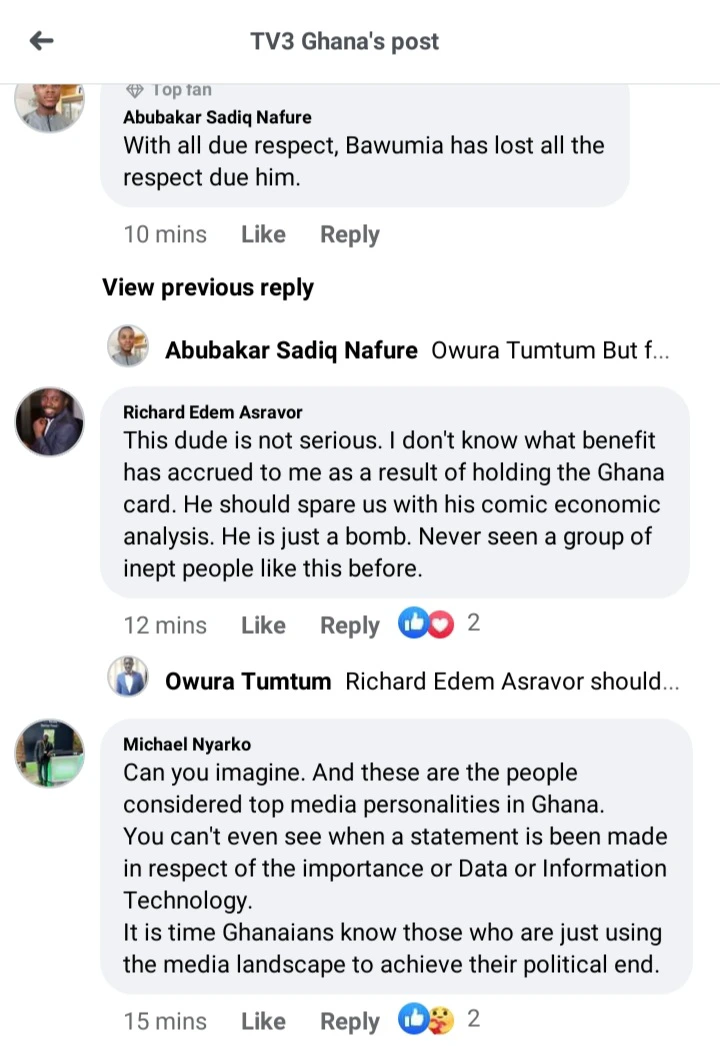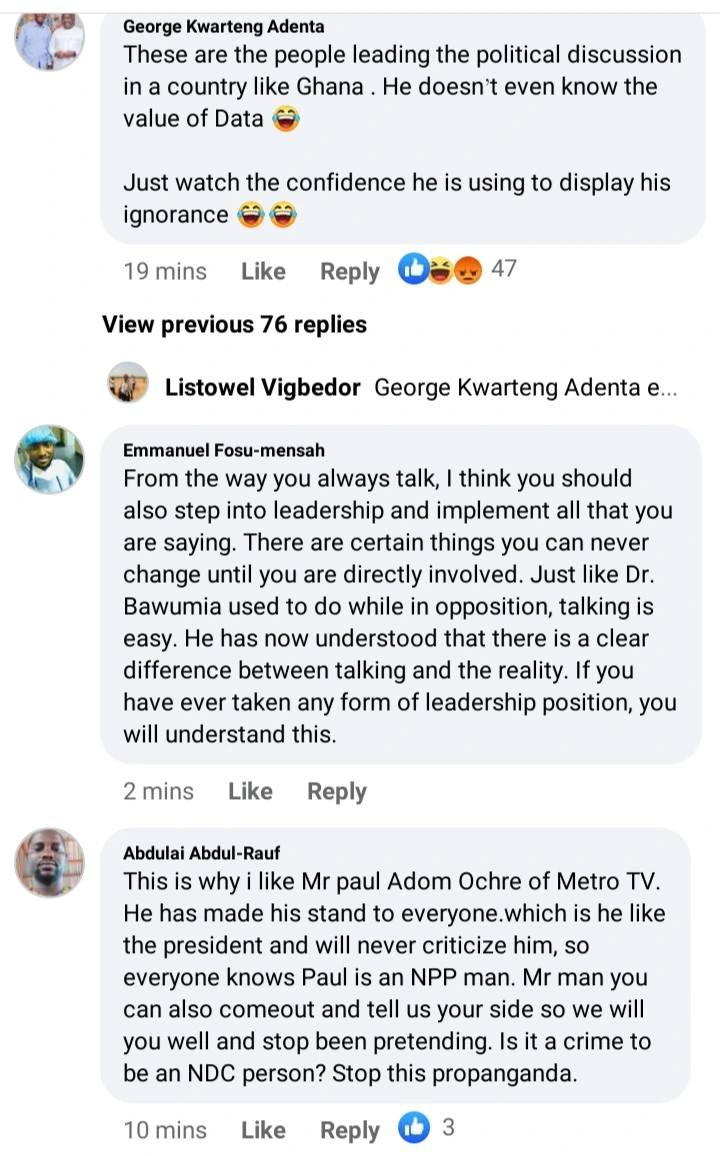 What do you think about this news? Let us know what you think in the comment section.