Johnnie Hughes has dropped some revelations about the constitution in respect to the recent allegations dropped by Serwaa Broni against the president of Ghana.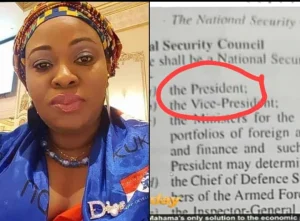 Speaking on Johnnie's Bite this morning, Johnnie Hughes clearly stated that he is not interested in the relationship affairs of the president. He however added that the president allegedly used the National Security personnel to invade the house of Serwaa Broni. According to Johnnie Hughes, this is not part of the works of National Security.
Johnnie Hughes revealed that the president is the Chairman of the National Security committee as per the constitution. He continued by saying if what Serwaa Broni is saying true, then the president has breached the constitution of the land.
Click here to watch the video.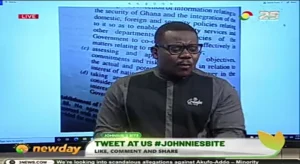 Johnnie Hughes further stated that the presidency and other persons whose name were mentioned by Serwaa Broni have all refused to speak about it. He is therefore calling on them to come out and defend themselves before it is too late.
Thanks for reading.