A young lady probably between the ages of 20 and 30 years has been recorded on camera wearing a strange outfit to a party and many social media users after coming across this video couldn't keep mute over it. Watching the screenshots from the video in this article, you can see that this lady is wearing bikini pants and a brassiere.
Instead of this lady wearing an opaque dress to cover her private parts, she wore a see-through dress on her bikini pants. As a result of this, some of her private parts were clearly exposed to the guests of the party. One cannot tell whether she is the person celebrating her birthday or a guest at the birthday celebration but you can see that a lot of people were looking at her after seeing what she was wearing.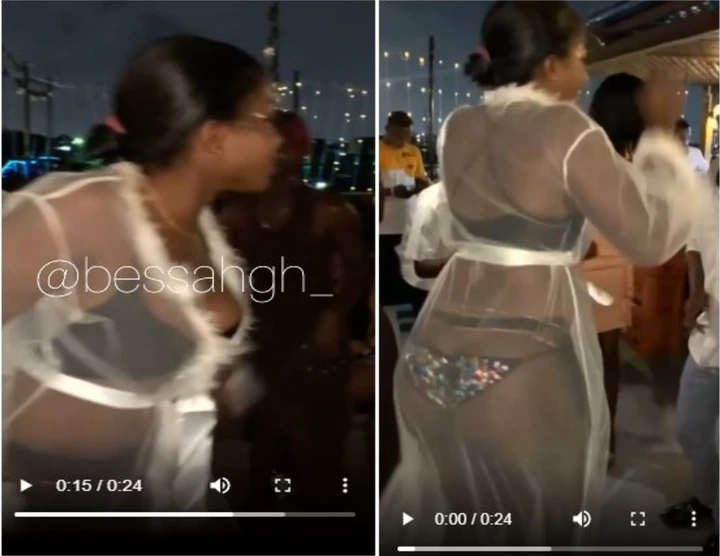 All the ladies at this birthday celebration were seen wearing dresses that were covering up their private parts except this lady. Some social media users after coming across this video said that this is what some ladies do these days to make names for themselves.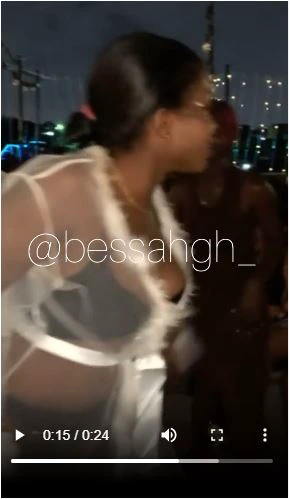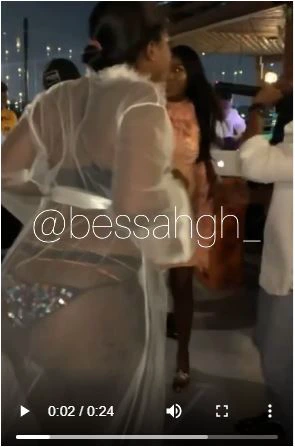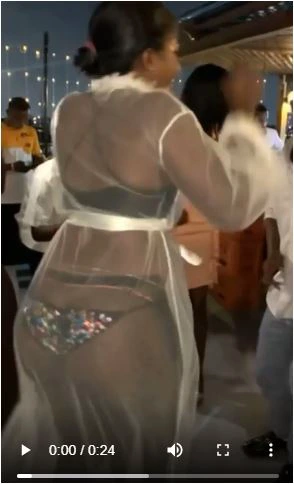 Check out some of the reactions from some Ghanaians below: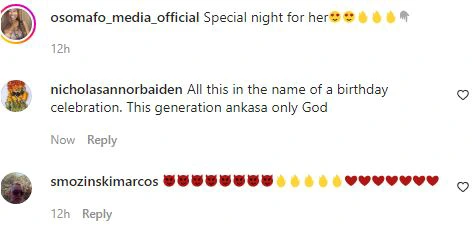 You can also watch the video through the link below: