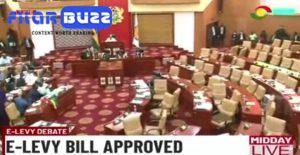 Yesterday Parliament saw some interesting scenes as the Minority side of Parliament walked out of the house after they disagreed with the passage of the controversial E-levy. In the aftermath, the bill was passed and it remains for the president to append his signature to the bill to make it a law. The Minority staged a press conference afterwards where they noted that the house had no right to pass the bill because it needed half of the members of the house present to do, something that wasn't the case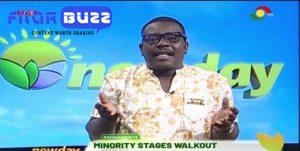 On Johnnie's Bite, the vociferous journalist hit hard at the Minority in Parliament. He wondered why they walked away from Parliament when they could have called for a Division and a vote when they knew the Majority didn't have the numbers to get a bill passed. Johnnie queried if there is truth in rumors that the Minority side took money to walk out.
Johnnie explained that there was no reason in why the Minority should walk out especially since the Majority did not look like having their full numbers. He added that Ghanaians are disappointed in the attitude of the Minority.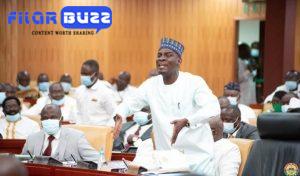 "You have disappointed Ghanaians. You could have stayed so everyone sees that you voted against it. what are you going to do at the Supreme Court? Did you take money to walk out? Were you given money to walk out? Johnnie asked
Content supplied by: FILARBUZZ