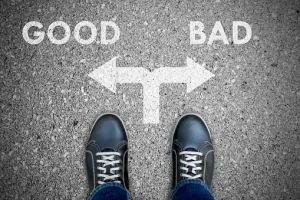 Matthew 2:13 And when they were departed, behold, the angel of the Lord appeareth to Joseph in a dream, saying, Arise, and take the young child and his mother, and flee into Egypt, and be thou there until I bring thee word: for Herod will seek the young child to destroy him.
One of the blessings of our covenant relationship with God is protection. The children of God are beneficiaries of this blessing because we live in a world that lies in wickedness.
When Jesus was born, Herod sought to kill the child because of his evil selfish interests. Jesus posed a threat to his kingdom and he was interested in cutting him off as soon as possible. However God saw this wicked plan and sent an angel to warn Joseph in a dream to take the child and his mother and flee to Egypt. God deployed angelic intervention through the medium of a dream to direct them away from evil. God can use other ways to direct his people from danger.
A righteous man shall not be denied God's protection.
Proverbs 15:29 The LORD is far from the wicked: but he heareth the prayer of the righteous.
●Heavenly father thank you for the blessing of protection upon my life. Oh Lord direct my steps away from evil. Give your angels charge over me to bear me up lest my feet dash against a stone. Increase my sensitivity to the leading of your voice.Warn me of the dangers that are ahead of me and lead me in the paths of safety in the name of Jesus. AMEN!!!
Please follow, like and share to bless others. Your thoughts and comments are also welcome in the comment section below.
Thank you.