On the 26th of November 2021, NPP Majority walked out of parliament when it was time to approve the 2022 Budget because they didn't have the numbers (Adwoa Sarfo was absent). This made the minority with 137 reject the 2022 budget.
On the 30th of November 2022, the NPP gathered their members (138) with 1st Deputy speaker presiding to approve the 2022 budget, stating that the minority acted illegally with their 137 members to reject the budget ( Reference: Article 104 (1).
Article 104 (1)
Except as otherwise provided in this Constitution, matters in Parliament shall be determined by the votes of the majority of members present and voting, with at least half of all the members of Parliament present.
This matter was then sent to the Supreme Court for Interpretation. The Supreme court, in its ruling, accepted what the majority did on the 30th November, 2022. That is to say; parliament needs half of the members present (138) to make such a decision.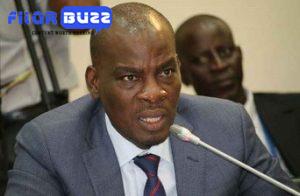 Back To What Happened Today
The NDC Assin North MP was in court and couldn't have participated in the voice voting. The best option was for the NDC MPs to walk out so that the majority won't have the voting quorum, which is 138 (Adwoa Sarfo Absent).
The minority is likely to go to court to challenge today's decision with the SC's own ruling.
But as it stands now, some Ghanaians who were against the E-Levy, will be disappointed in the Minority.
Content supplied by: FILARBUZZ