Osei Kyei-Mensah-Bonsu, the majority leader in parliament, has proposed a decrease in the number of ministers of state. He claims that having fewer ministers th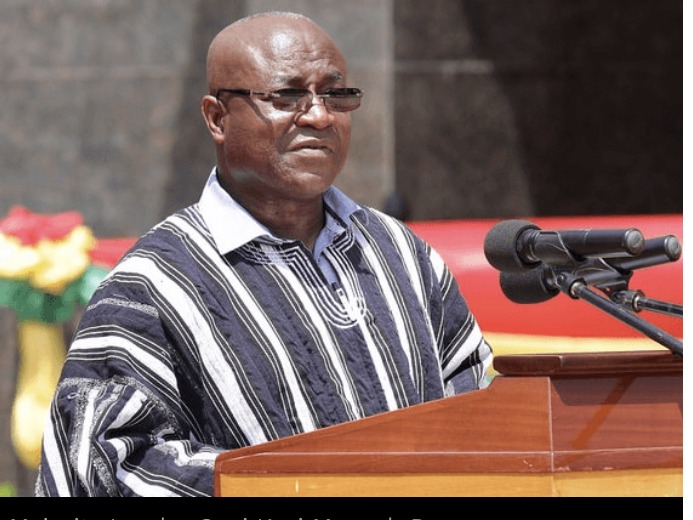 an there are now will ethe strain on the public coffers. In his remarks at a public lecture on Tuesday at the Kwame Nkrumah University of Science and Technology (KNUST), he highlighted that the 1992 Constitution limits the President's power to designate cabinet members to a maximum of nineteen. The President must then work with these cabinet members to develop the rules and policies that will guide the nation.
It is not possible for ministers who are not in the cabinet to participate in decision-making under this constitutional framework.
Therefore, the Majority Leader claimed that only nineteen cabinet ministers were actually required to decide on governmental policies, negating the need for several ministerial appointments. According to Article 76(1) of the Constitution, there shall be a cabinet made up of the President, the Vice President, and a maximum of nineteen ministers of state.
I contend that, aside from regional ministers, the number of central government ministers may not have to exceed 19 as provided for in the Constitution given the role of cabinet ministers, which is for effectively managing the state and assisting the President in formulating policy for his government.
Thus, the maximum number of ministries is limited at 19. All ministers must be cabinet members in order to be effective and to be able to influence the development and formulation of policies in their respective fields.Cut off the extra population, which will result in a large decrease in government spending. For the sake of clarity, the Constitution must stipulate that," he said.
The state must take into consideration qualified candidates to fill various ministerial positions, Mr. Kyei-Mensah-Bonsu stated. He claimed that this will contribute in the overall development of the nation.
The majority leader's request comes at a time when worries about the necessity for the government to ax some ministers are already rampant.Ghana now has 123 or so state ministers. Numerous people have criticized this and demanded that the government lower the amount.
President Akufo-Addo, in response to a similar suggestion, noted that there are many challenges to handle, necessitating the need for more hands. However, some civil society organizations have disputed the President's justification, claiming that the expansion of the ministerial ranks depletes state finances.
Ghana is currently working to balance its finances with assistance from the International Monetary Fund (IMF).
In light of this scenario, JoyNews has learned that the IMF will not be able to decide whether to offer Ghana a deal until the first quarter of 2023. According to individuals close to the Fund, this is the case.