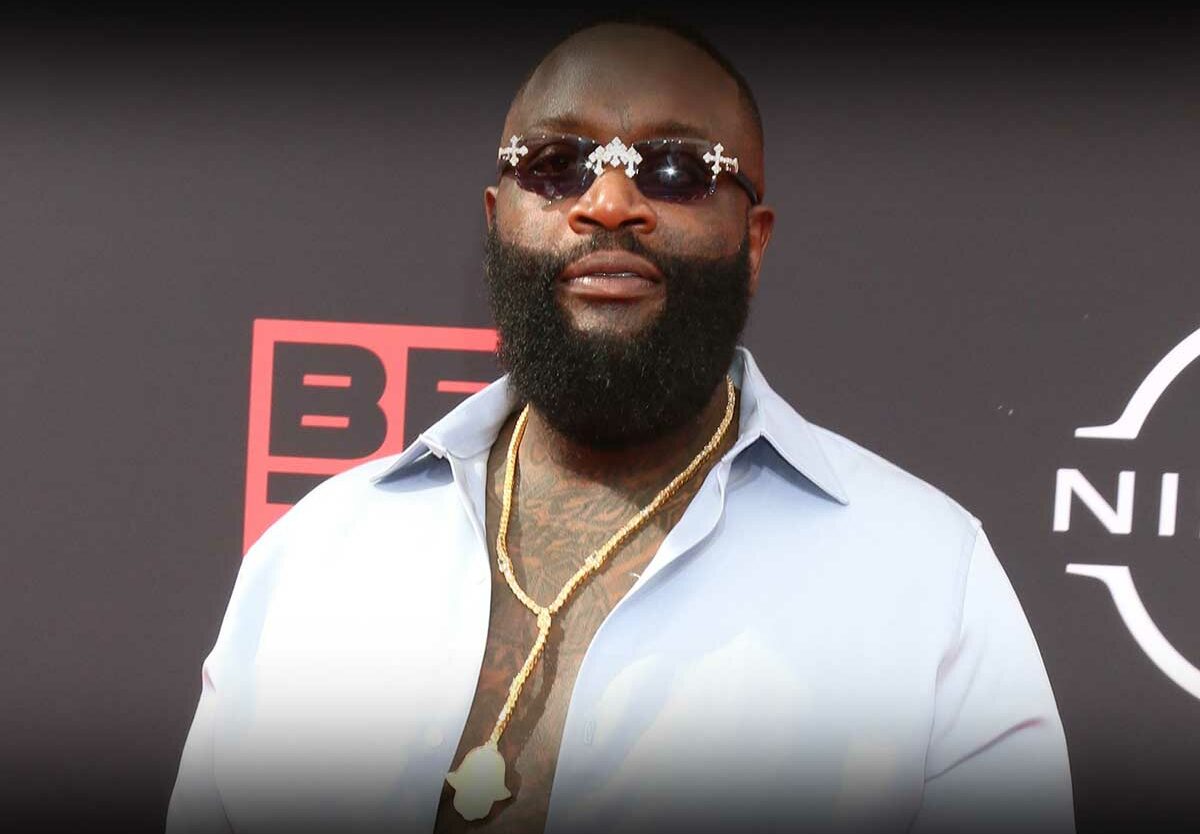 William Leonard Roberts II was born on January 28, 1976. He started his hip-hop career in the early 2000s. He derived his stage name Rick Ross from the name of a former drug kingpin named Freeway Rick Ross. His debut single 'Hustlin'' (2006) brought him into the limelight. Over the next decade, Ross became one of the most successful rappers. Many fans of rap music prefer his slower style of rapping. Before music, Ross had a short stint as a correctional officer. The rapper has made outstanding contributions to the rap genre of music. We'll celebrate him here.
BACKGROUND
Rick Ross was born in Clarksdale, Mississippi. An African American, his zodiac sign is Aquarius. Ross, also known as Rozay, played football in high school, which got him into Albany State University on a scholarship. He didn't complete his degree at Albany. After leaving school, Ross joined law enforcement, serving as a correctional officer from 1995 to 1997. Ross's first recording was on Erick Sermon's album "Def Squad Presents Erick Onasis" (2000). There Erick featured Ross on 'Ain't Shhh to Discuss.' At the time, Ross still went by his former name.
In 2006, Ross dropped his debut single 'Hustlin;' it was an instant hit. The song propelled him to the limelight. The success even caused record labels to enter a bidding war over him.
Eventually, he signed with the Jay-Z-led Def Jam recordings. Ross's debut album "Port of Miami" (2006) was an instant success. In the first week of release, he sold 187,000 album copies. It was a fantastic feat for a new rapper. Ross followed up with "Trilla" (2008). In 2009, Ross started his music label Maybach Music Group, and he released the album "Deeper than Rap" under his new label.
The Maybach Music business was a success. Apart from releasing multiple albums, Ross also signed several other successful artists like Meek Mill and Wale. Outside of music, Ross does different kinds of business. For example, he owns many Wingstop franchises, and he has written two "New York Times" bestseller books. Ross's music career promotes luxury, hard work, and smart work. However, the rapper battled with multiple seizures in 2018. The attacks were attributed to a lack of rest. The rapper has since worked on resting and sleeping more.
VISIT OUR WEBSITE DAILY FOR MORE……
NEXT
Ross changed his stage name

Ross's former stage name was Teflon Da Don.

READ WEEK TWO HERE