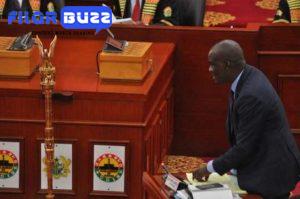 Yesterday there were hot exchanges between the Minority and the Majority over Votes and Proceedings of Tuesday. According to the register about 8 members of the NDC were absent. This discovery didn't go down well with the Minority side who blamed the clerk of parliament for being a tool to be used by the Majority to omit names of NDC MPs.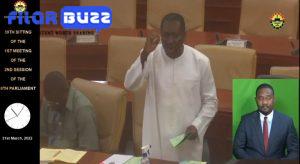 It took the intervention of Bagbin to calm the tempers of Afenyo Markin on one side and Muntaka Mubarak and the NDC MPs affected. Later Bagbin apologized to the affected parties for the omission. The chaos caused Bagbin to ask leadership to organize more workshops for the law makers so they don't fight over such matters. After Bagbin had finished, some MPs still were heard talking and passing to the opposite sides of the house.
This caused Bagbin to issue a warning to the MPs. According to him, it was wrong for members to turn their backs to the mace and chat. He wondered why certain MPs are walking to and from without first bowing to the mace. He charged the MPs to do the needful in the house and protect the integrity and unity of the house.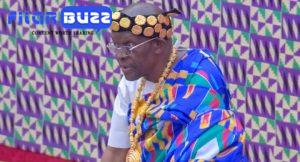 "The mace is the authority of the house. you don't stand with your back to the mace. You don't cross to the other side without standing and bowing. This is not the rule of Bagbin. If you want to go out, you need to bow. When you return you need to bow to the mace" Bagbin said.
Content supplied by: FILARBUZZ